Join us for this incredible week of Yoga in Ibiza this summer. This island has become a sacred space for the retreat life I started in 2015. It's seven years since the first Chakra Retreat sold out and began unfolding a transformational week of Yoga, Meditation, Sun and a talking Circle in deep Philosophy. I chose Ibiza specifically for the Chakra System, as I know the island has an incredible healing field.
The land in the North unpacks nature with stillness and a feminine energy that supports deep purification work. Our Villa has vast open space, and practices will be under the blue sky and incredible views, not too far from the ocean. We are deep in nature, and recharging with this energy, allows for memories of lightness, freedom and space to be embodied wherever we go. Join us for this journey through the Chakras, and a beautiful celebration of a Summer in Yoga.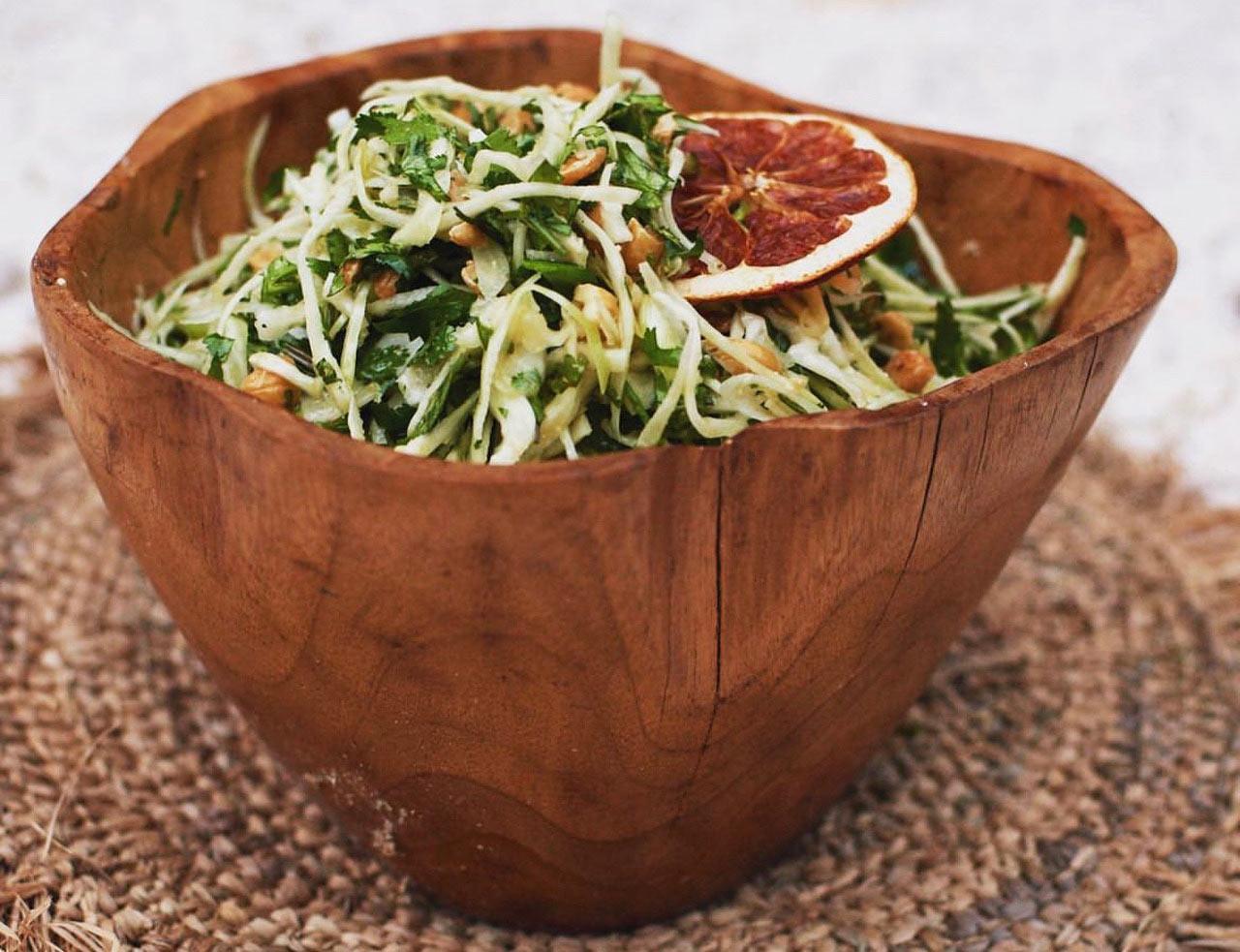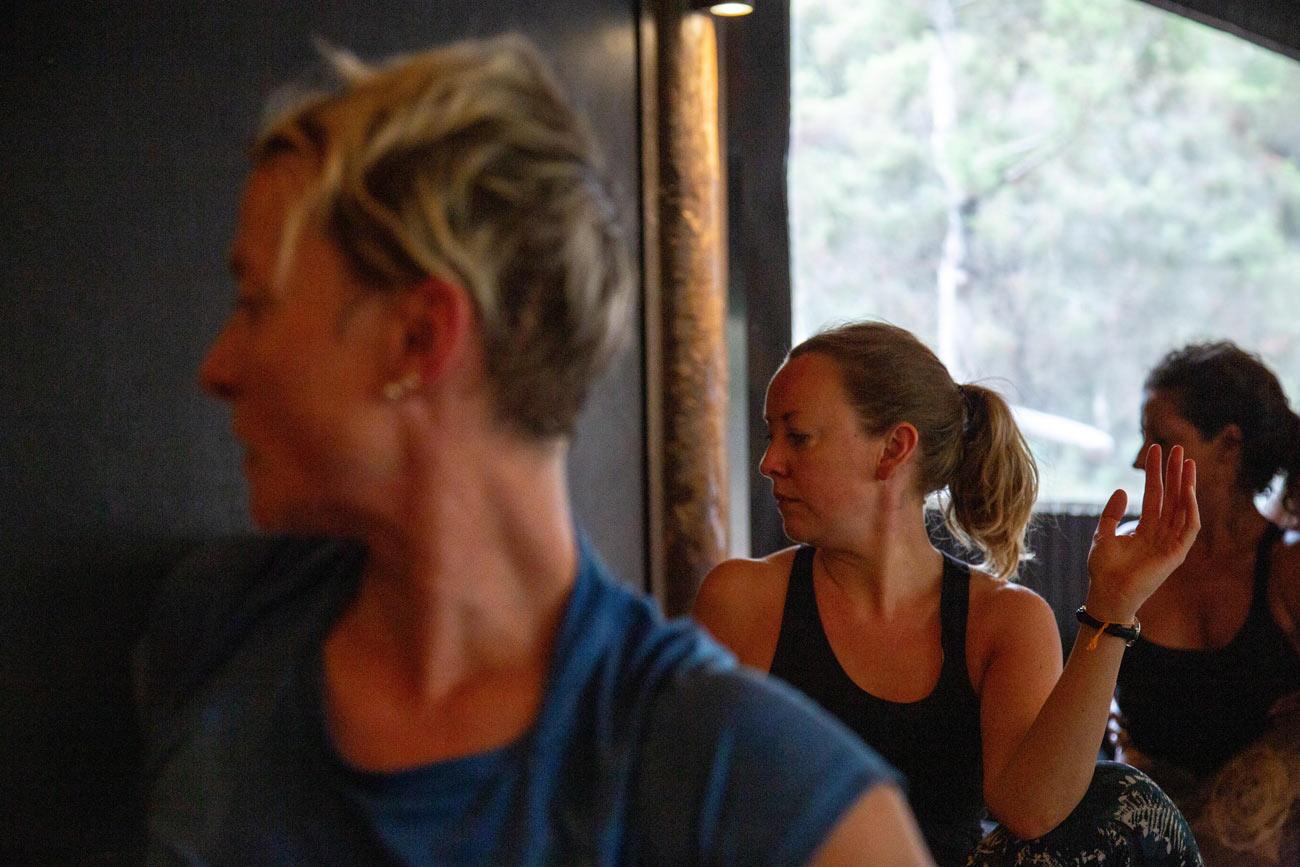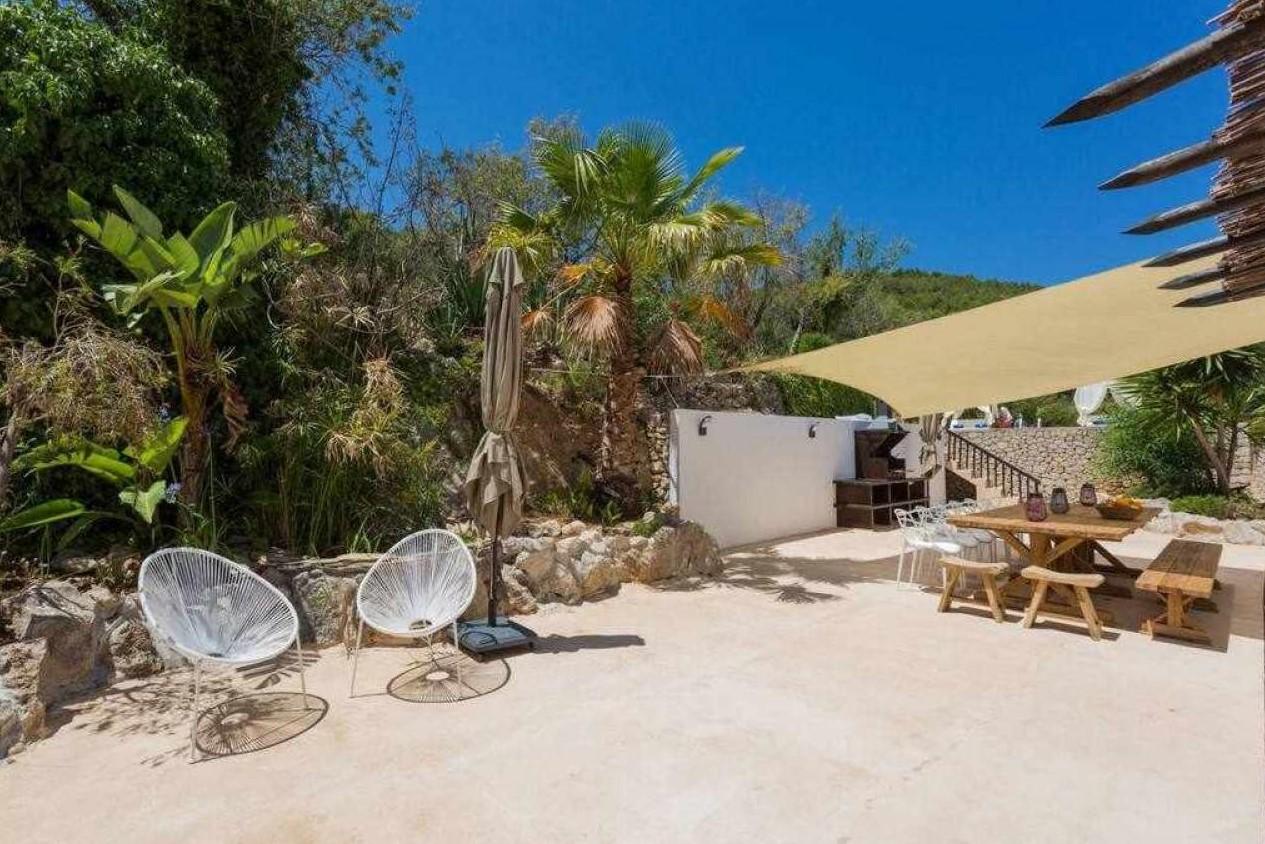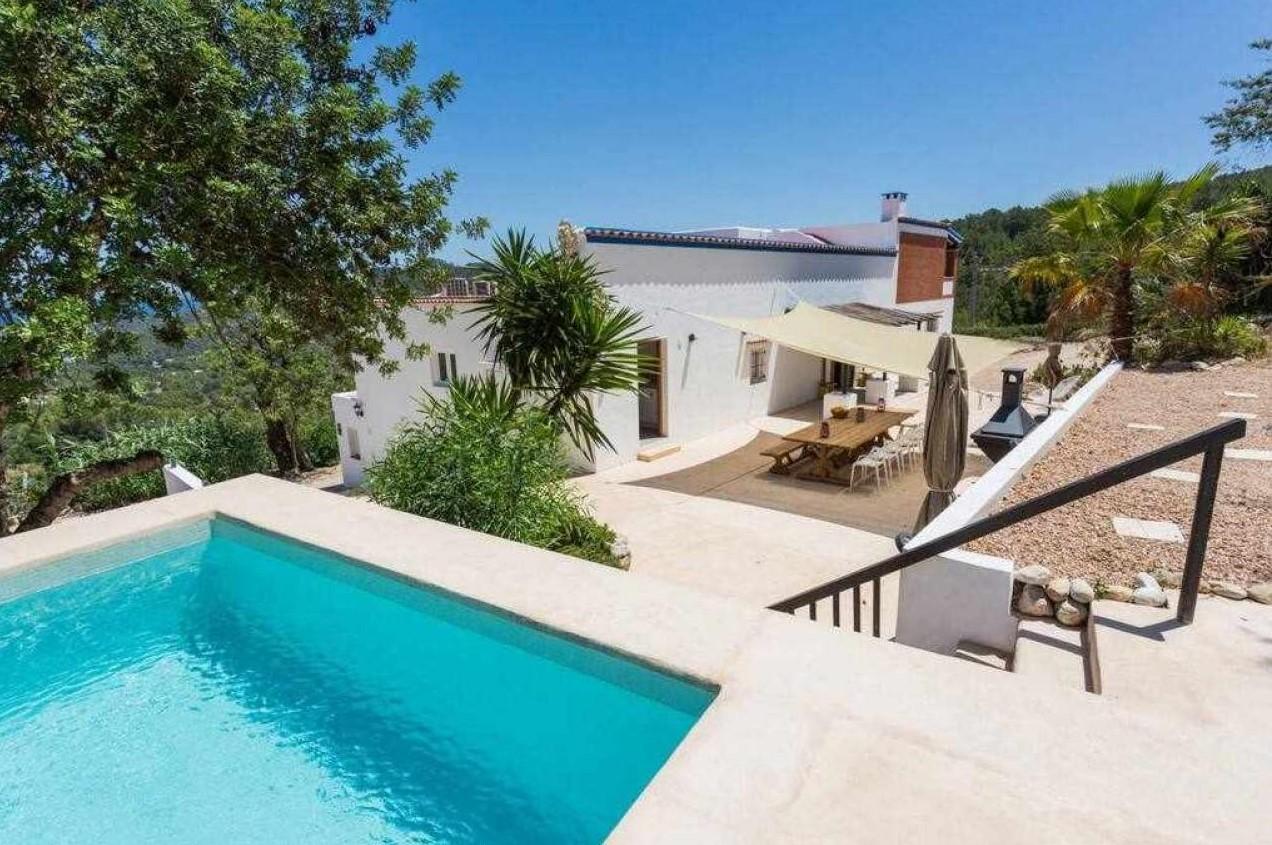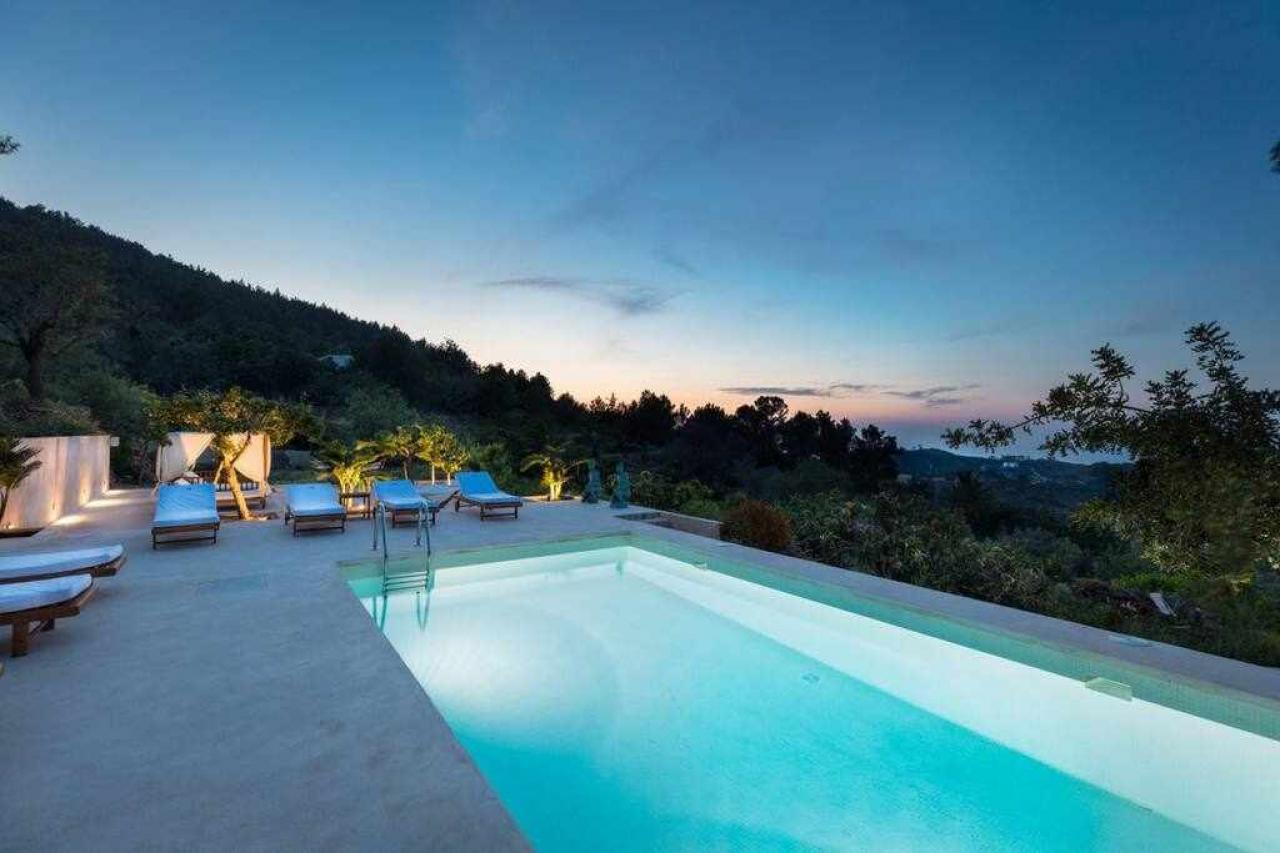 What is inluded
7 nights of beautiful accommodation at our 100 year old Villa, including swimming pool, quiet spaces to relax, outdoor Shala, and walks in nature and to the beaches nearby.
All plant based brunches, and dinners beautifully prepared by Chef Max Mahoney.
Daily 2hr morning yoga, pranayama and meditation led by Liz.
Daily 90min evening yin and slow movement practices led by Liz.
Daily Ceremonial Chakra Circle led by Liz & guest teachers.
Private use of space, props, mats and equipment for personal use.
Yoga Excursion into Nature led by Liz.
Welcome Body Work / Massage by Tori King.
Tea, afternoon snack & filtered water available everyday.
Take away manuals and materials from the Chakra Circle & how to embody into daily life and your practice.
What is not inluded
Travel and transfers to the Villa, we do though support and help coordinate movement from the Airport to the Villa.
Any transfers and activities outside of the Villa chosen on a day of rest.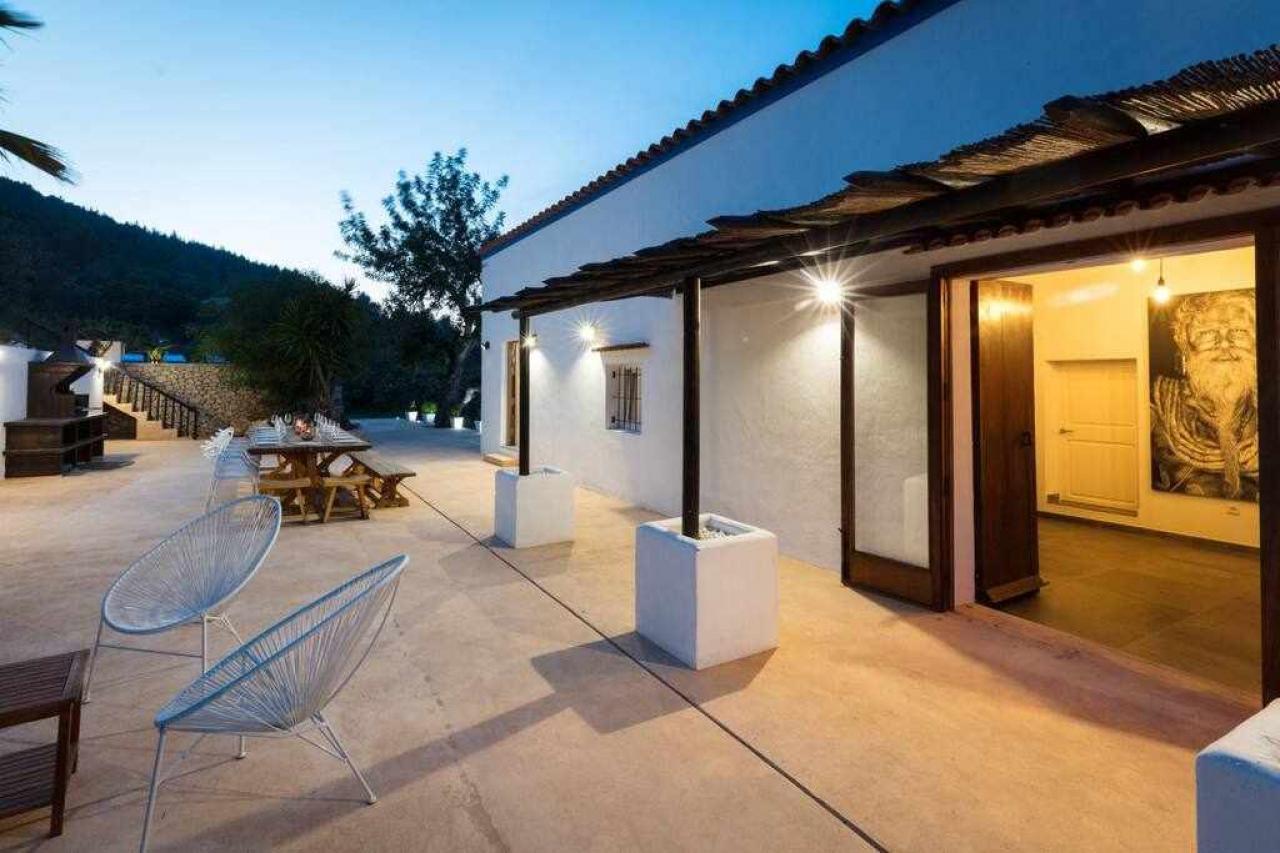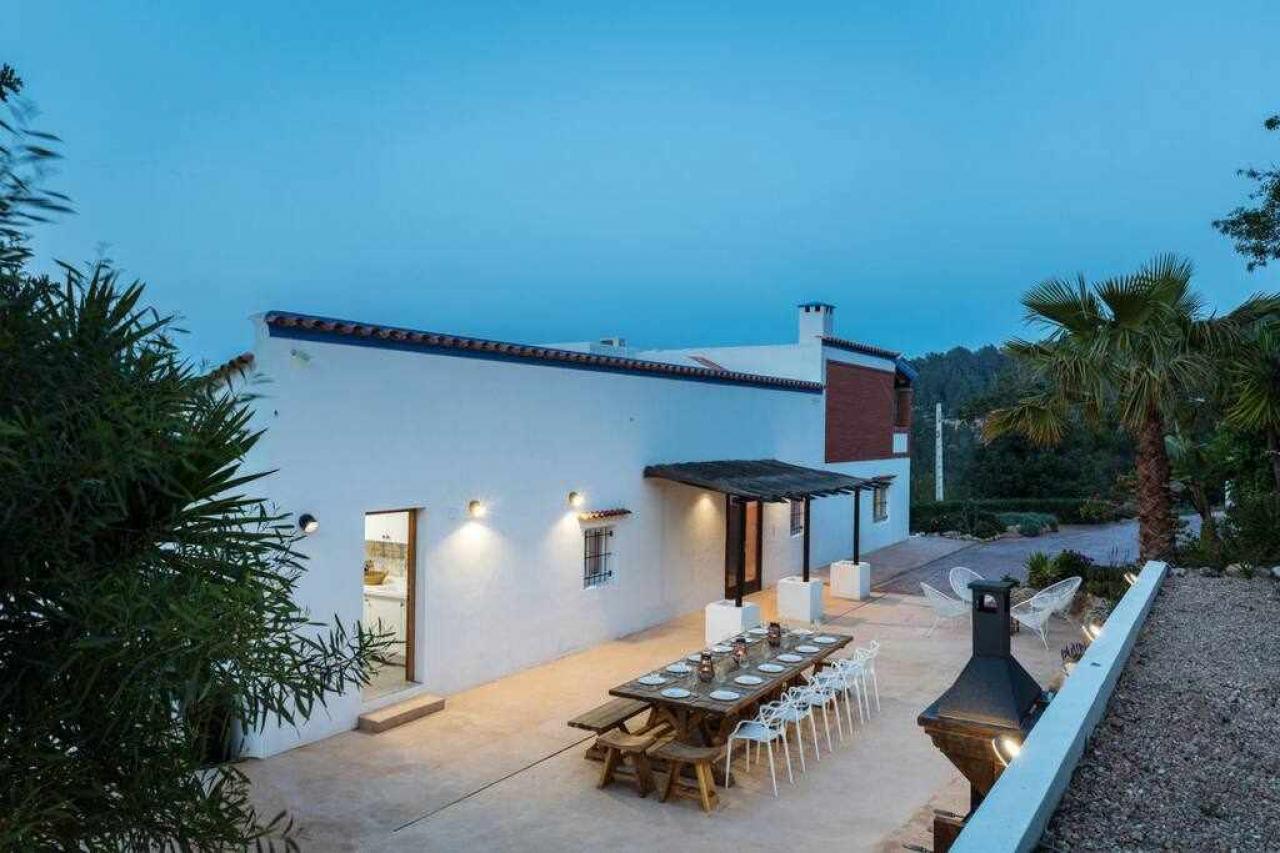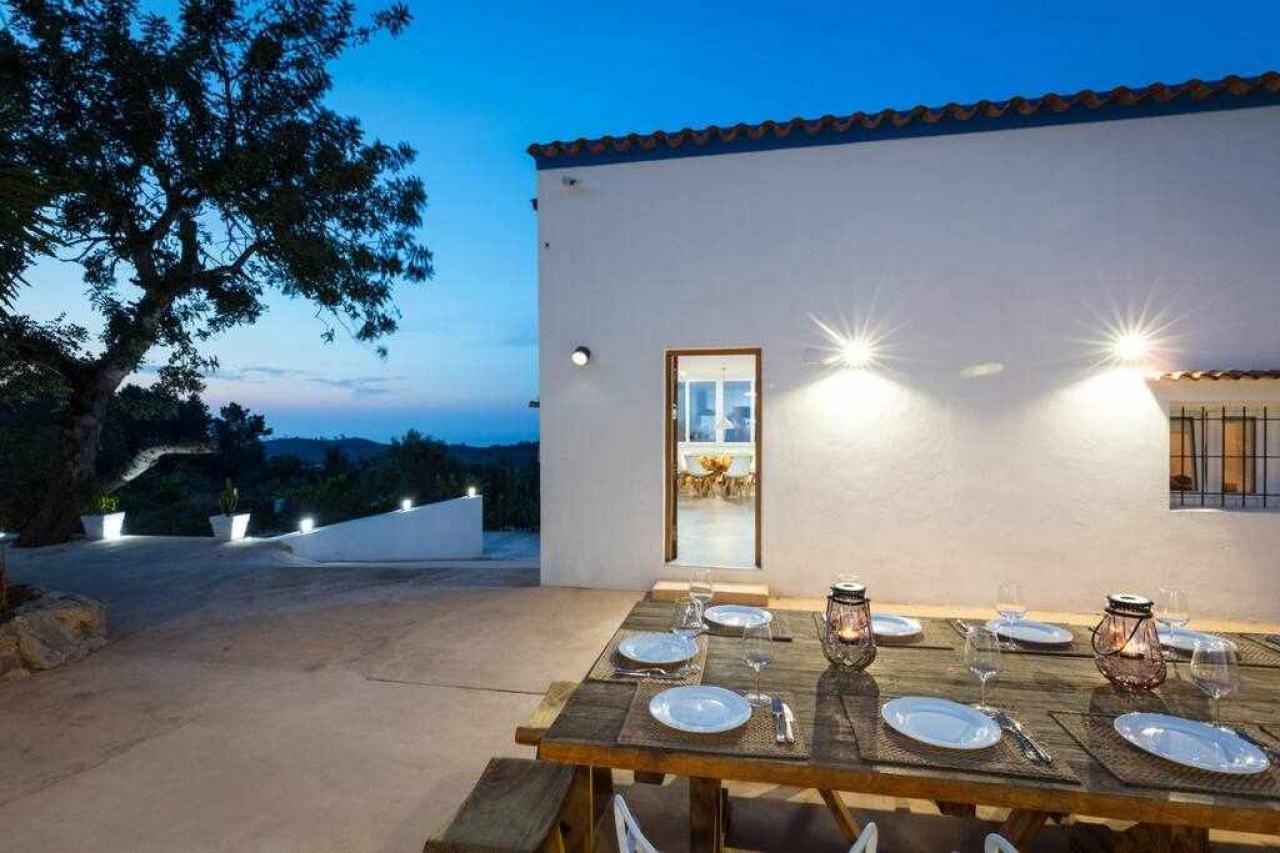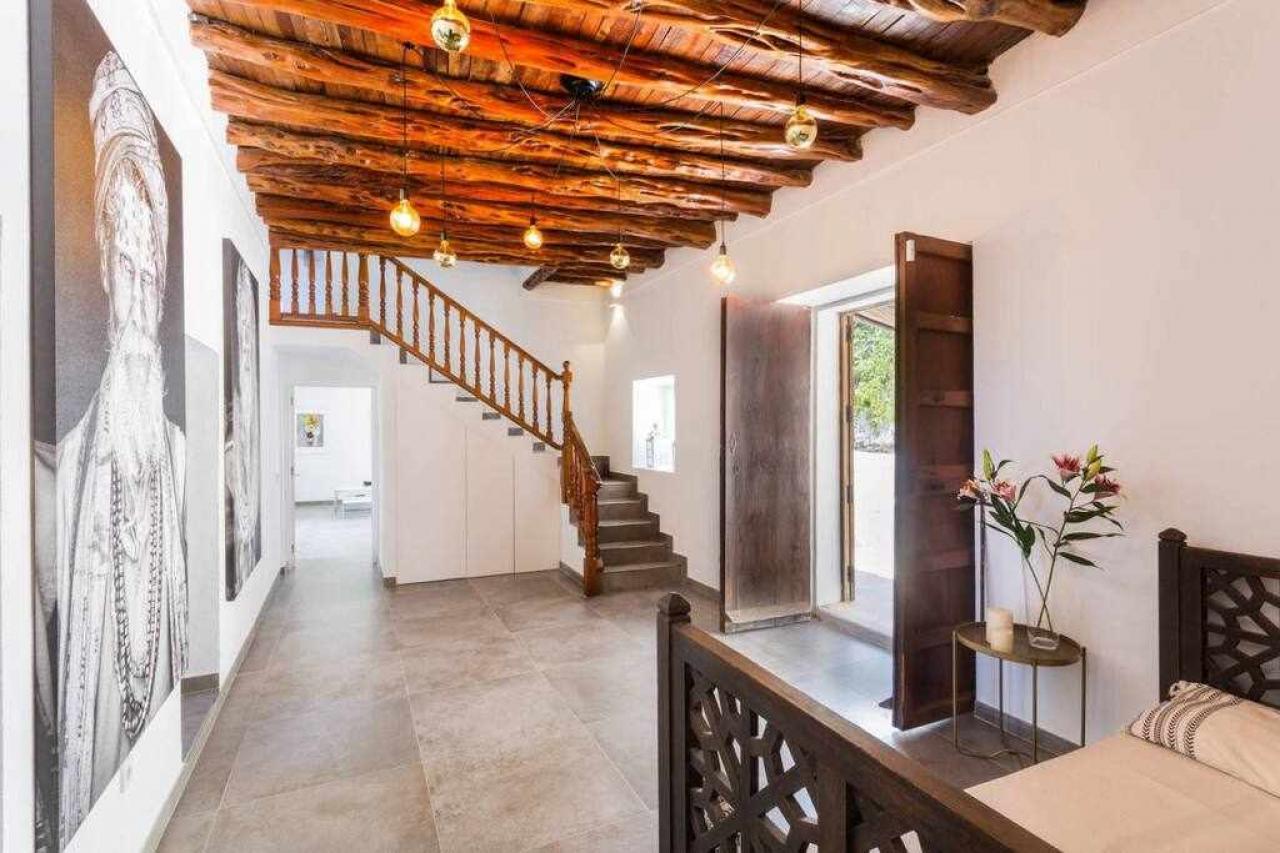 I attended Lizi's Bali Retreat last April (based on a friend's recommendation) and it was PHENOMENAL.
Alison Johnson - 2020
★ ★ ★ ★ ★
Anyone searching for well planned, highly organised yet open retreats, look no further than Pawo Yoga & Lizzie!
Callum Barnes - 2019
★ ★ ★ ★ ★
I would highly recommend a retreat if you are looking to deepen your physical and mental practise.
Tara Fletcher - Mexico, 2018
★ ★ ★ ★ ★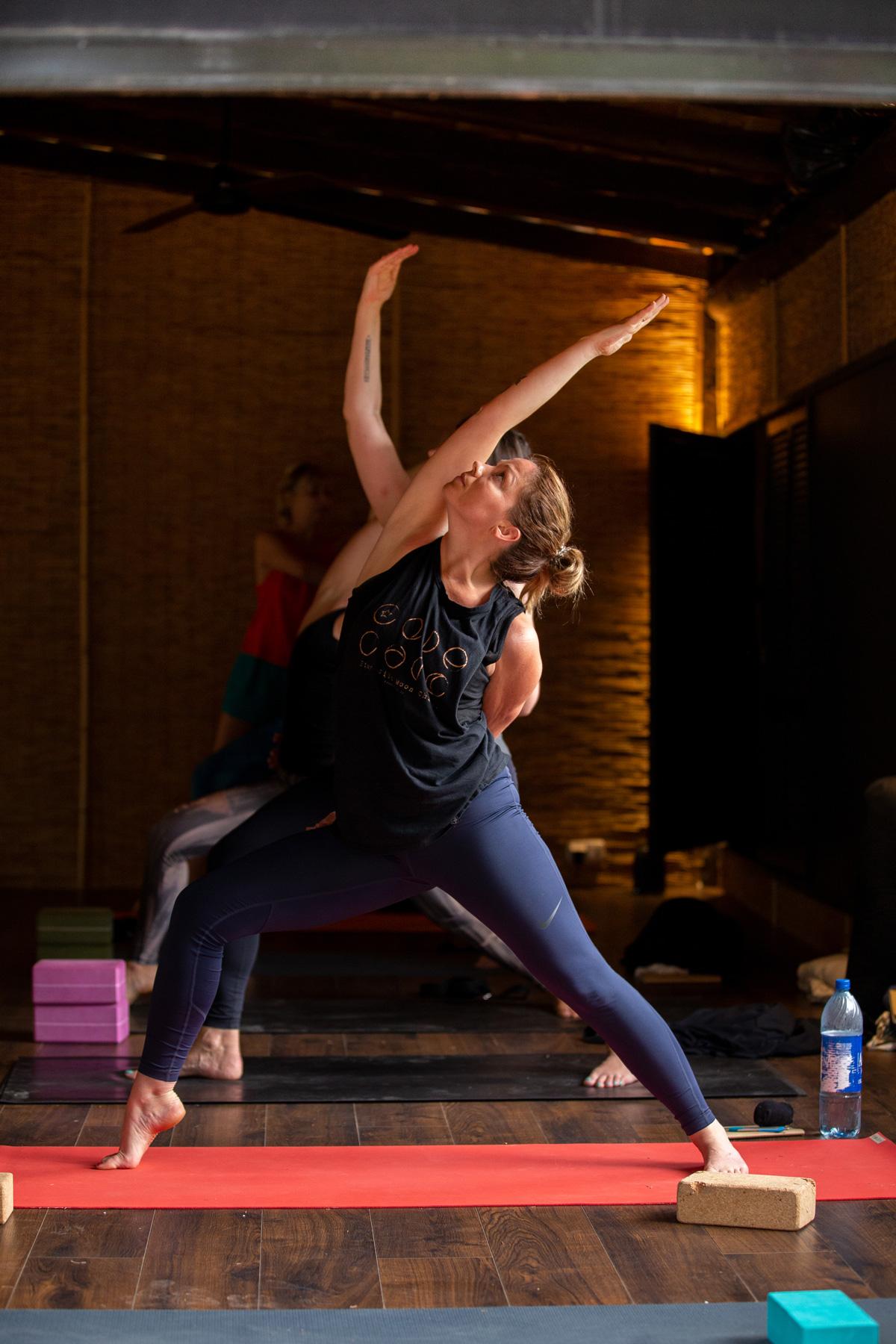 THE YOGA
All practices will be taught by Liz, who shares a decade of yoga asana experience and teachings. She is a former division one college tennis athlete and has a deep interest in the well being of the body.
Emphasis is placed on the esoteric body through this week, and how our nervous system in the movement practice along with nutrition can offer a way we can understand subtle and anatomical threads of yang energy in balance.
The week is also filled with mantras, meditations, and yin movements in the evening, noticing how life force moves, purifies, changes and settles in the energy field when there is stillness and silence being embodied.
All sessions will be insightful and intelligently planned and placed towards each Chakra and part of your Yoga practice. Liz is a (E-500RYT) teacher, and transpersonal coach. She lives as a Nomad teaching on retreats around the world, offers 1:1 online sessions and master classes.
A TYPICAL DAY
7am Teas, hot water with lemon, and fruit.
8am 2 hr practice with Liz.
10.30 Plant based brunch.
Free Time to receive treatment, swim, read, walk in nature, head down to the beach.
5pm Chakra Circle.
6pm Yin Yoga & Slow Movement.
8pm Plant based dinner.

There will be an afternoon of no practice to explore and one day trip somewhere magical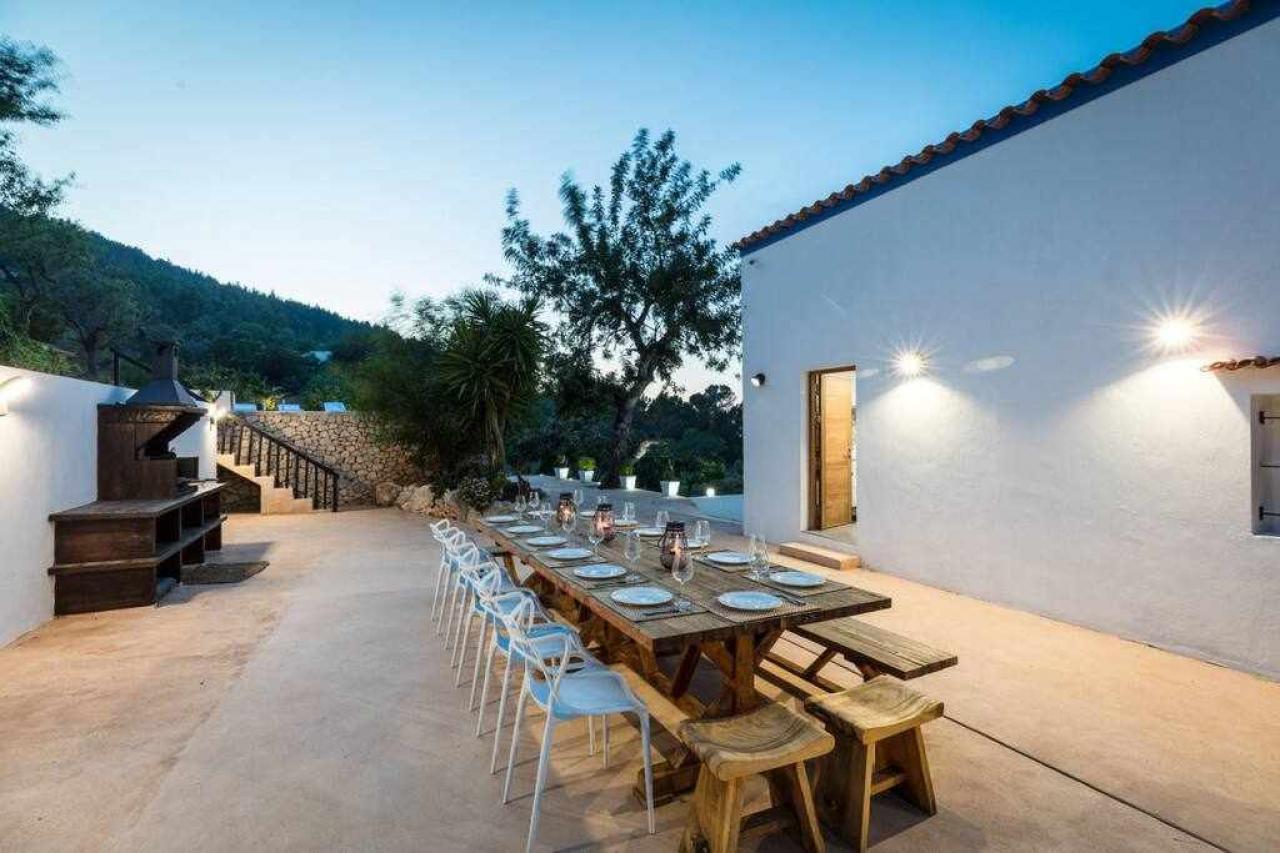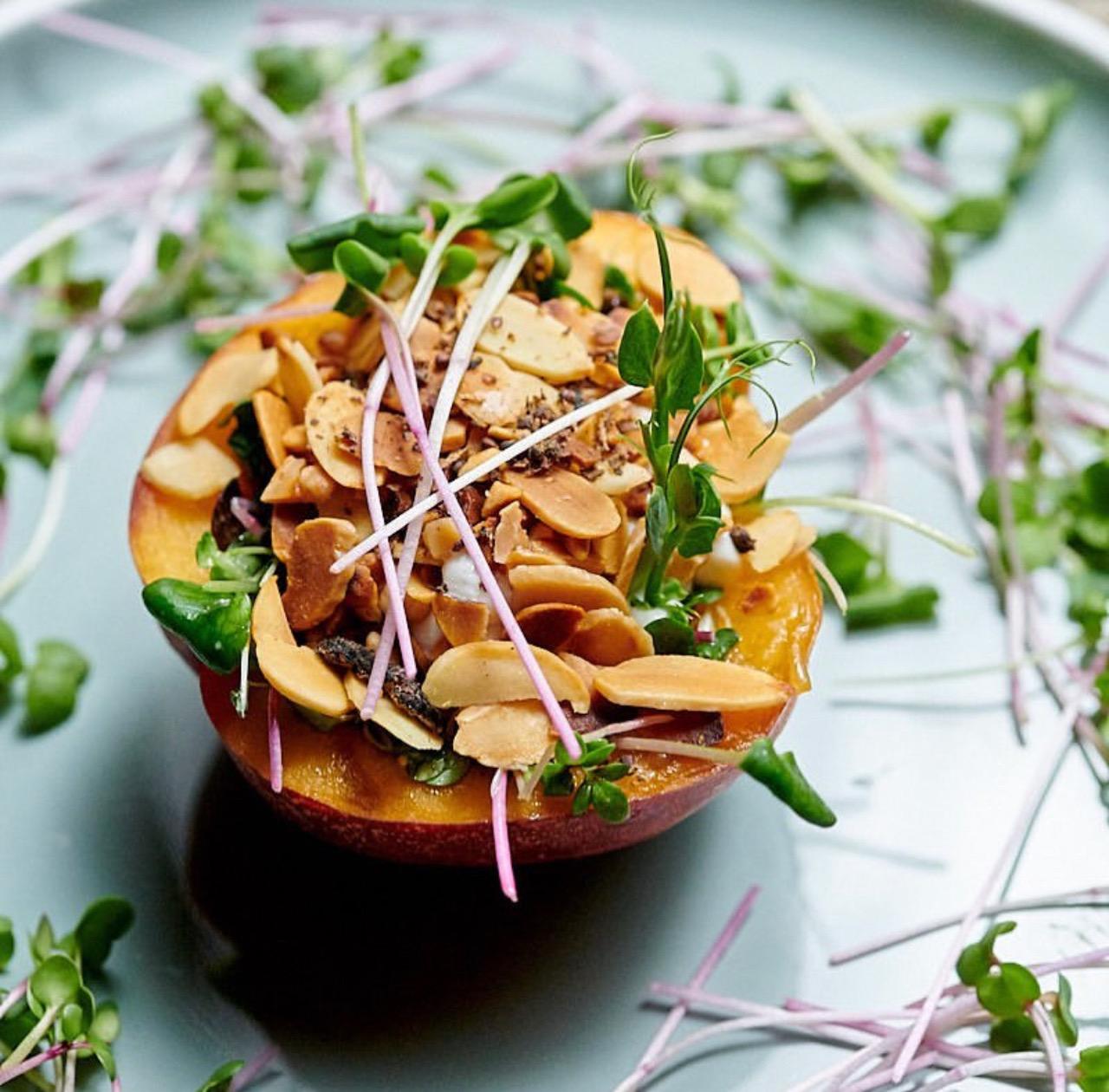 THE FOOD
Our plant based menu this year is curated by our 2019 Retreat Chef Max Mahoney. I am delighted to have her back this week taking care of us and your special needs.
We will have special requests and needs taken into account, and ensure there is ample but skilful nutrition for this week during retreat.
ACCOMMODATION
This retreat offers single and shared rooms, and has upper and lower level options in the main house. It offers two apartments for a little more privacy and time to contemplate. This is a beautiful old Spanish villa that has been taken care of and styled simple yet elegantly to emphasize outdoor space for private time and collective joys.
We have a non refundable deposit to book your bed, and room, and the final price for the retreat is due 16th August, 2023. If you want to have any further information on the space, your room and mat contact: liz@pawoyogaretreats.com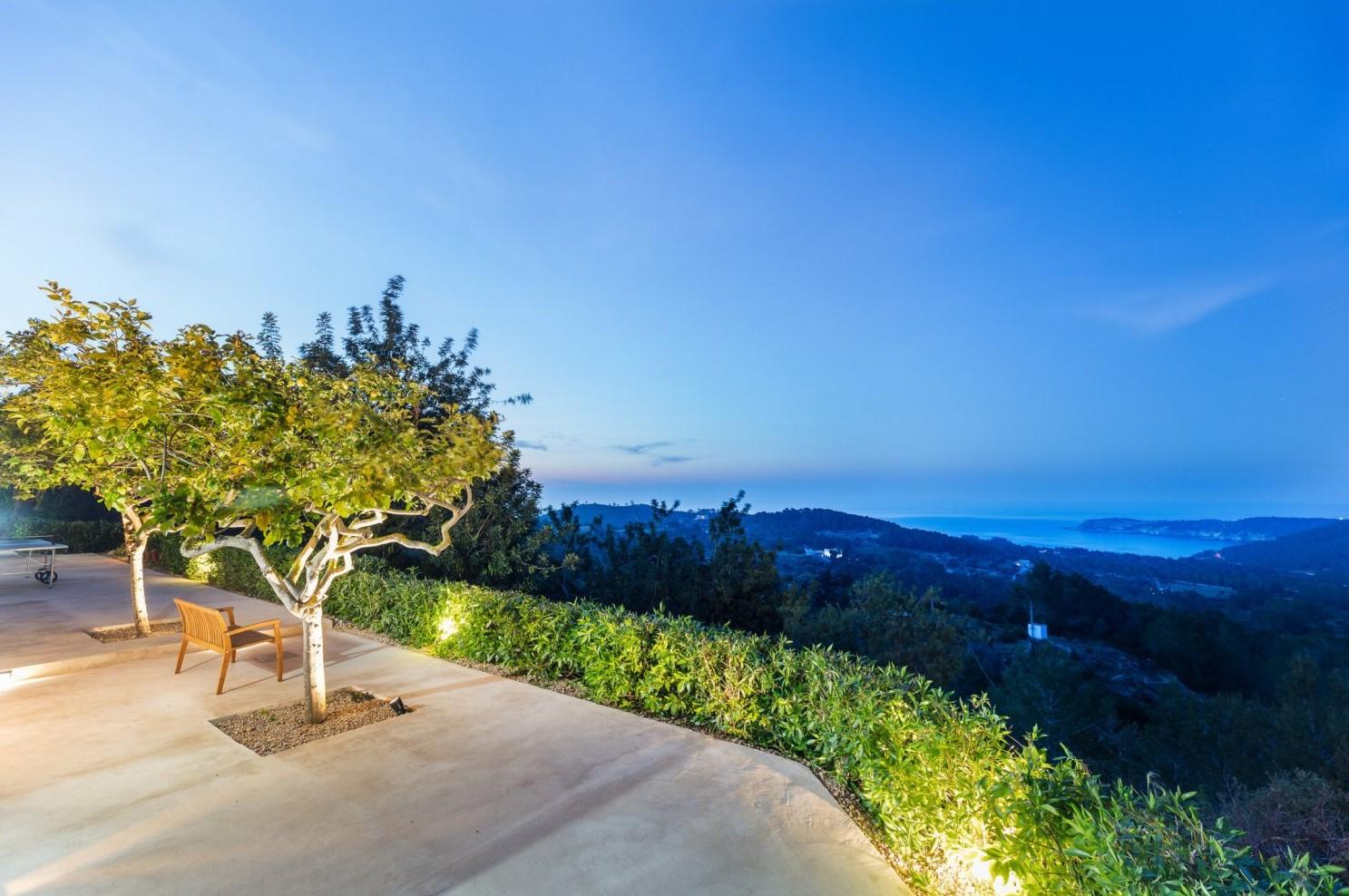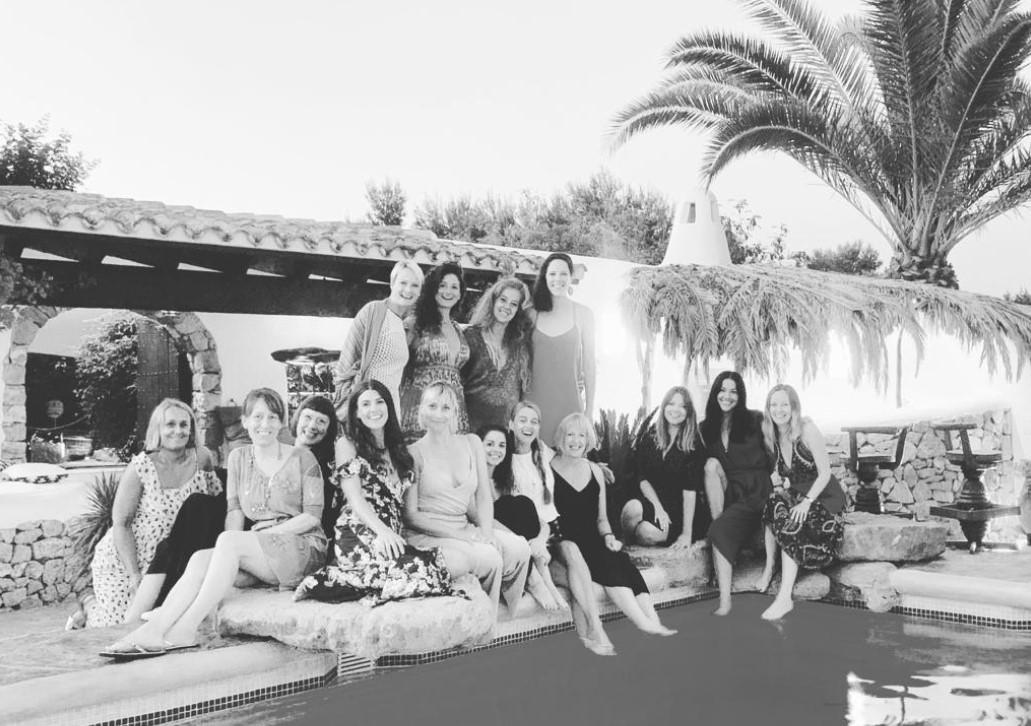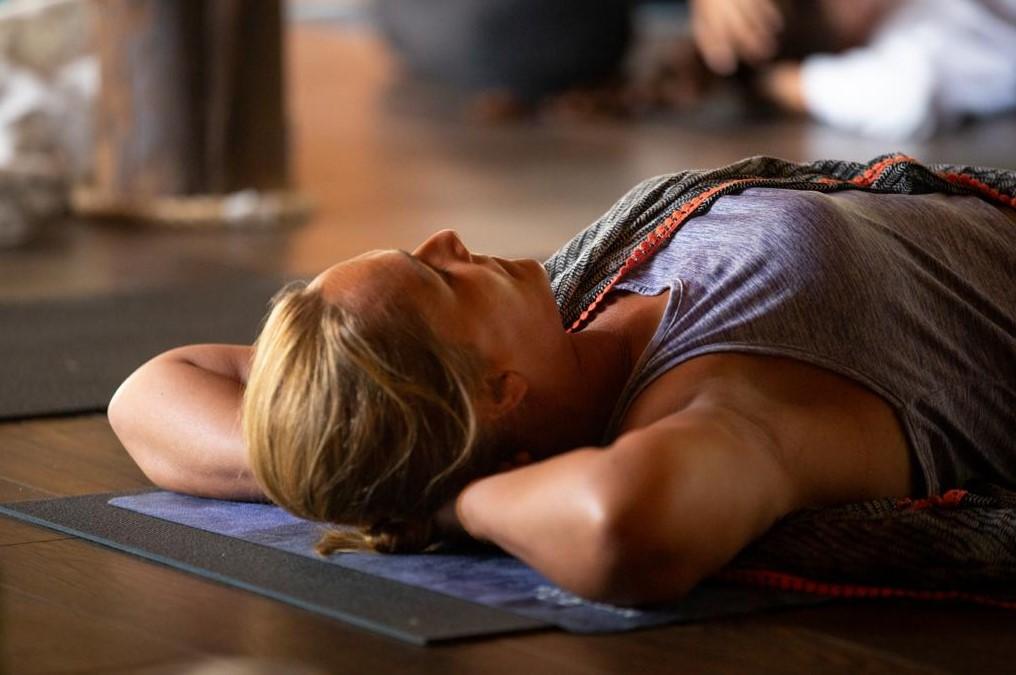 Book Accommodation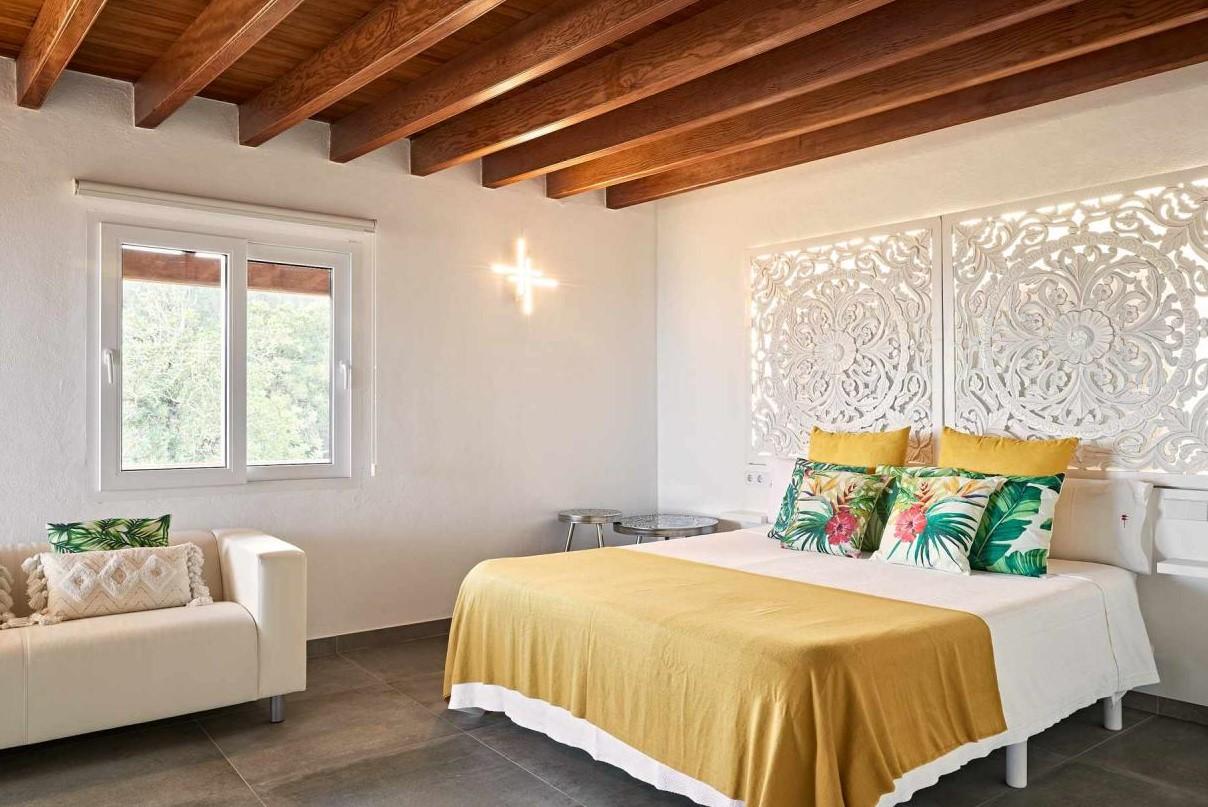 HOUSE - ROOM 1
1 Queen Size Bed
Queen size bed with shared bathroom.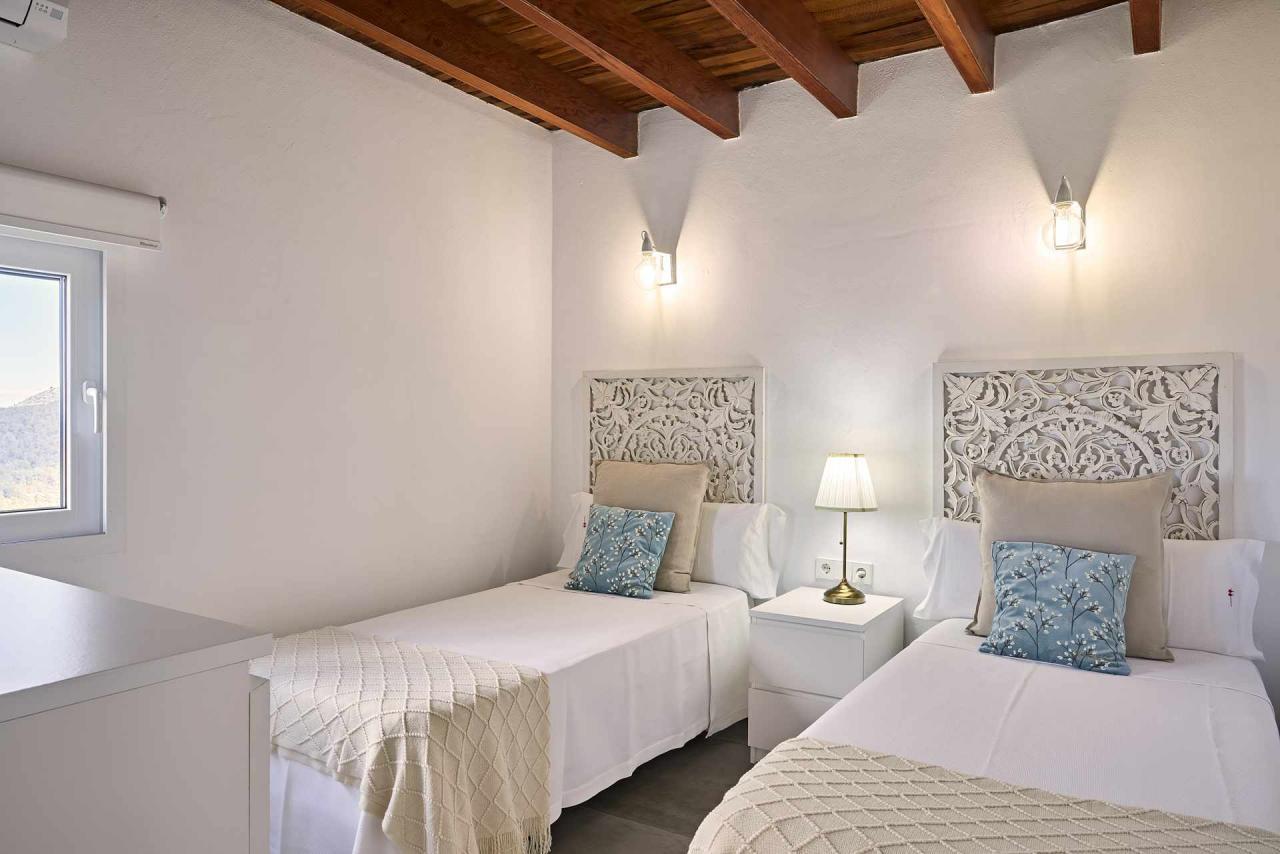 HOUSE - ROOM 2
2 Single Beds
Two single beds with shared bathroom.
£1550.00
Per person sharing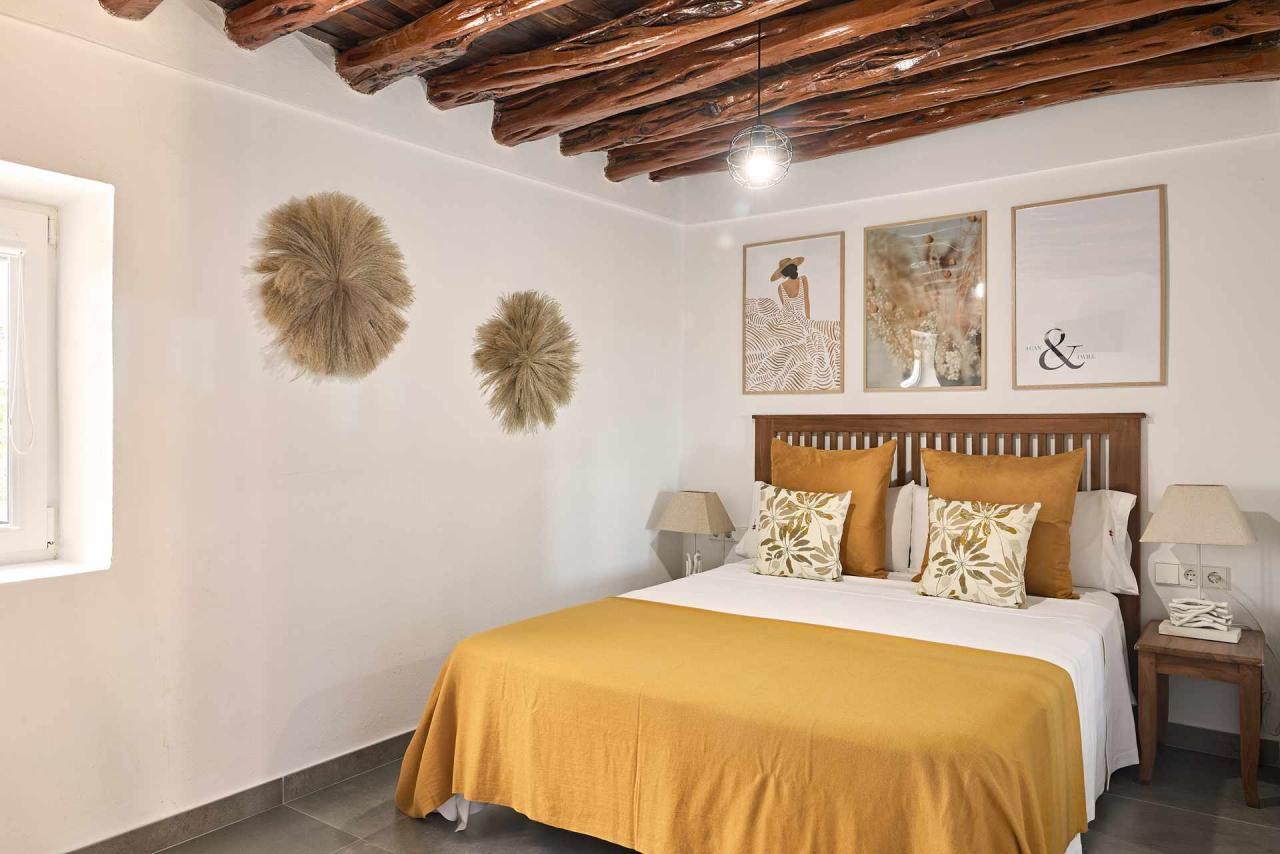 HOUSE - ROOM 3
1 Double Bed
One double bed with shared bathroom.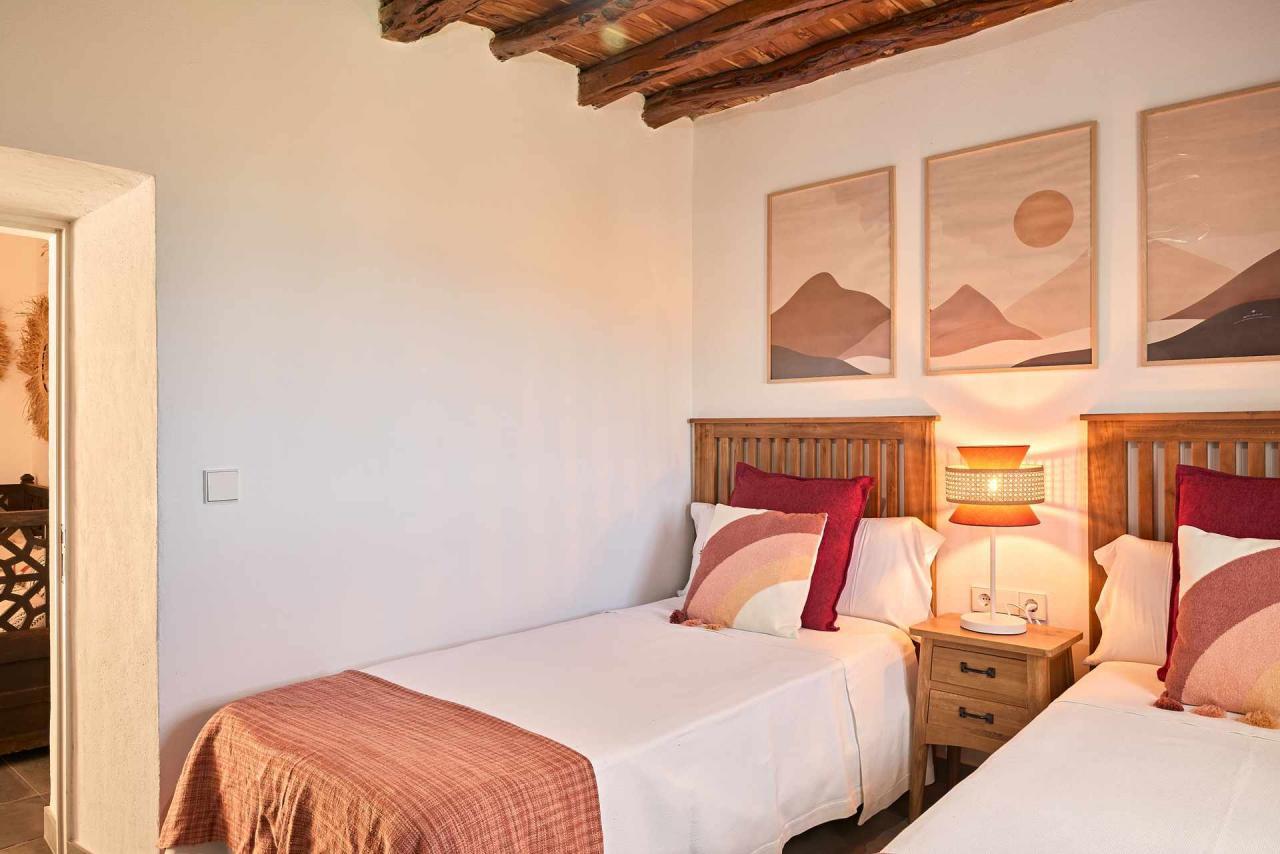 HOUSE - ROOM 4
2 Single Beds - 1 bed available
Two single beds with shared bathroom.
£1450.00
Per person sharing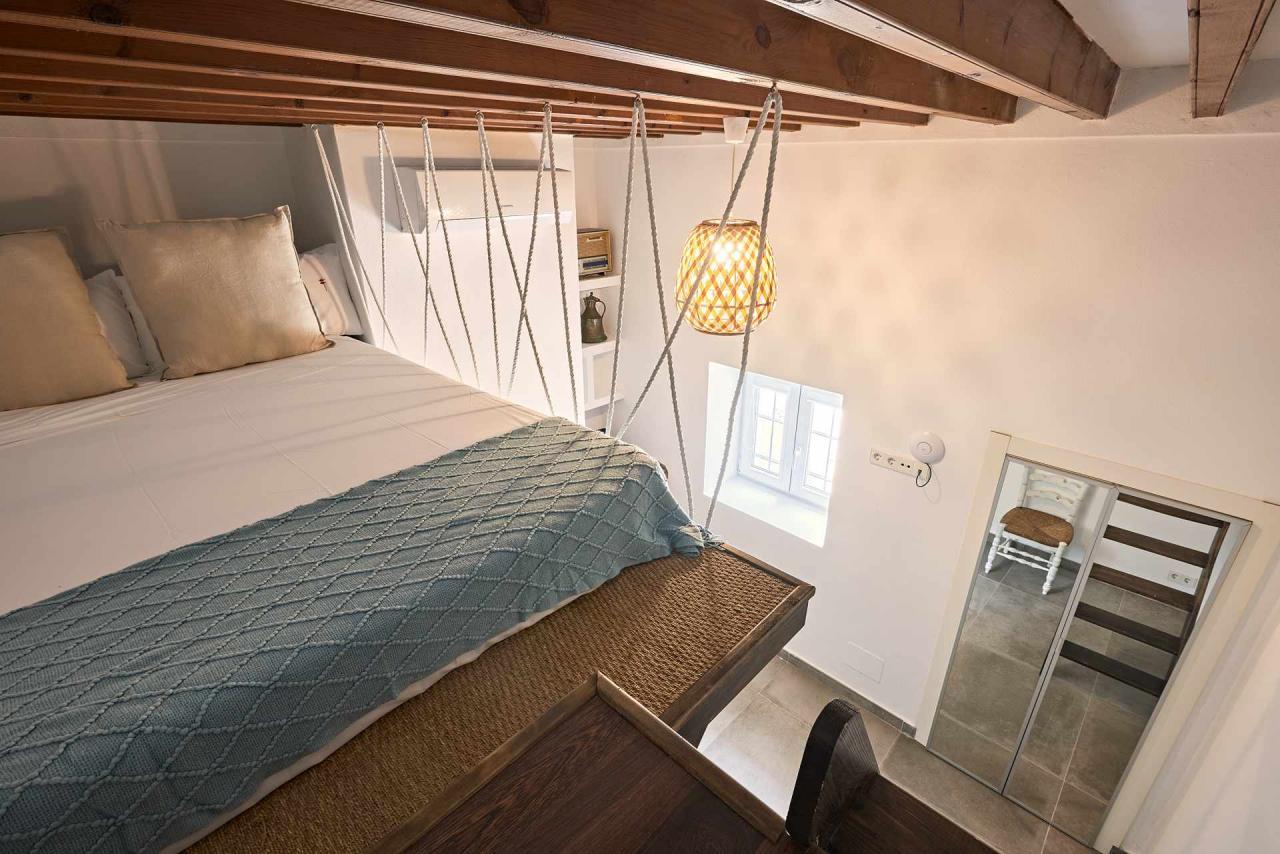 HOUSE - ROOM 5
1 Double Bed
One double bed with shared bathroom.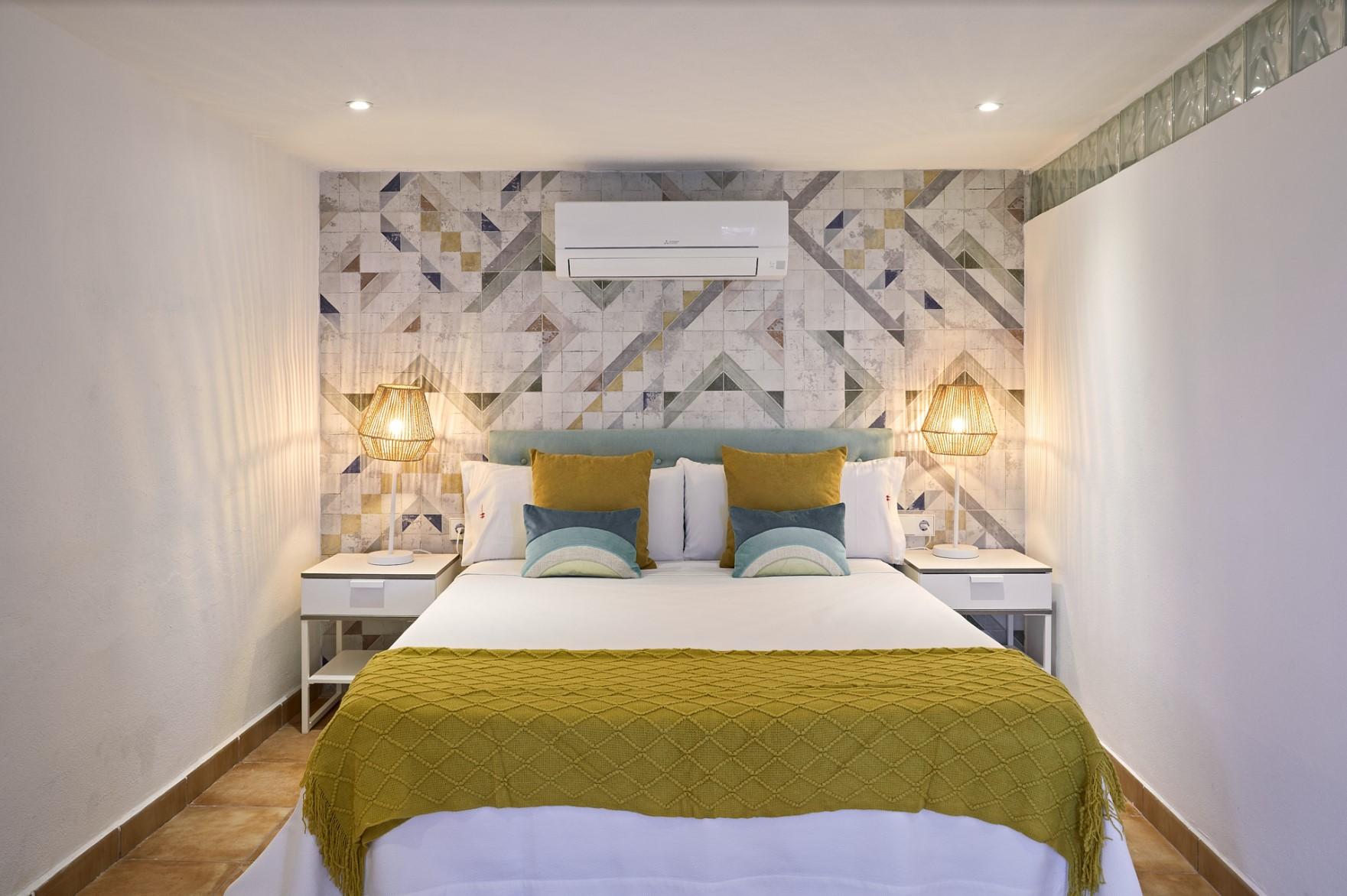 APARTMENT 1 - ROOM 1
1 Double Bed
One double bed with shared bathroom.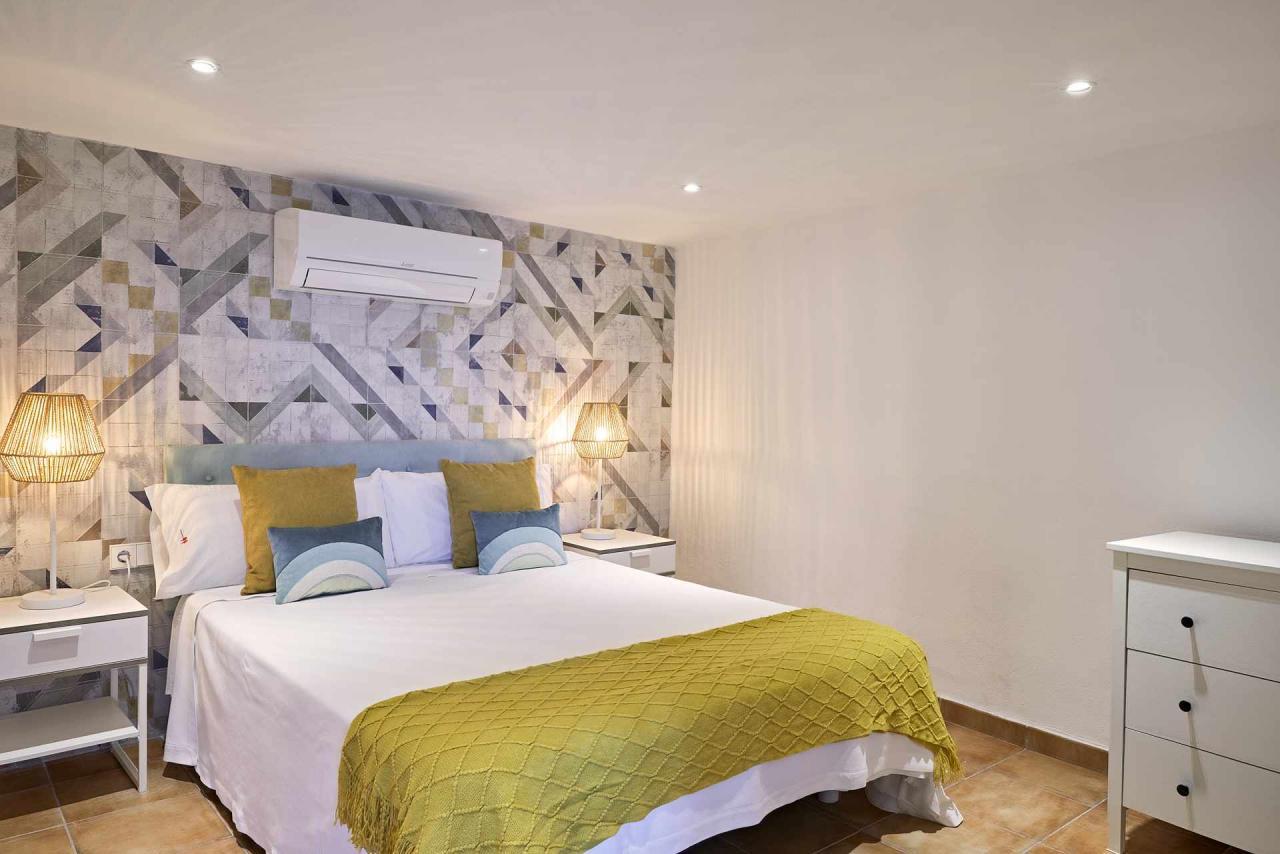 APARTMENT 1 - ROOM 2
1 Double Bed
One double bed with shared bathroom.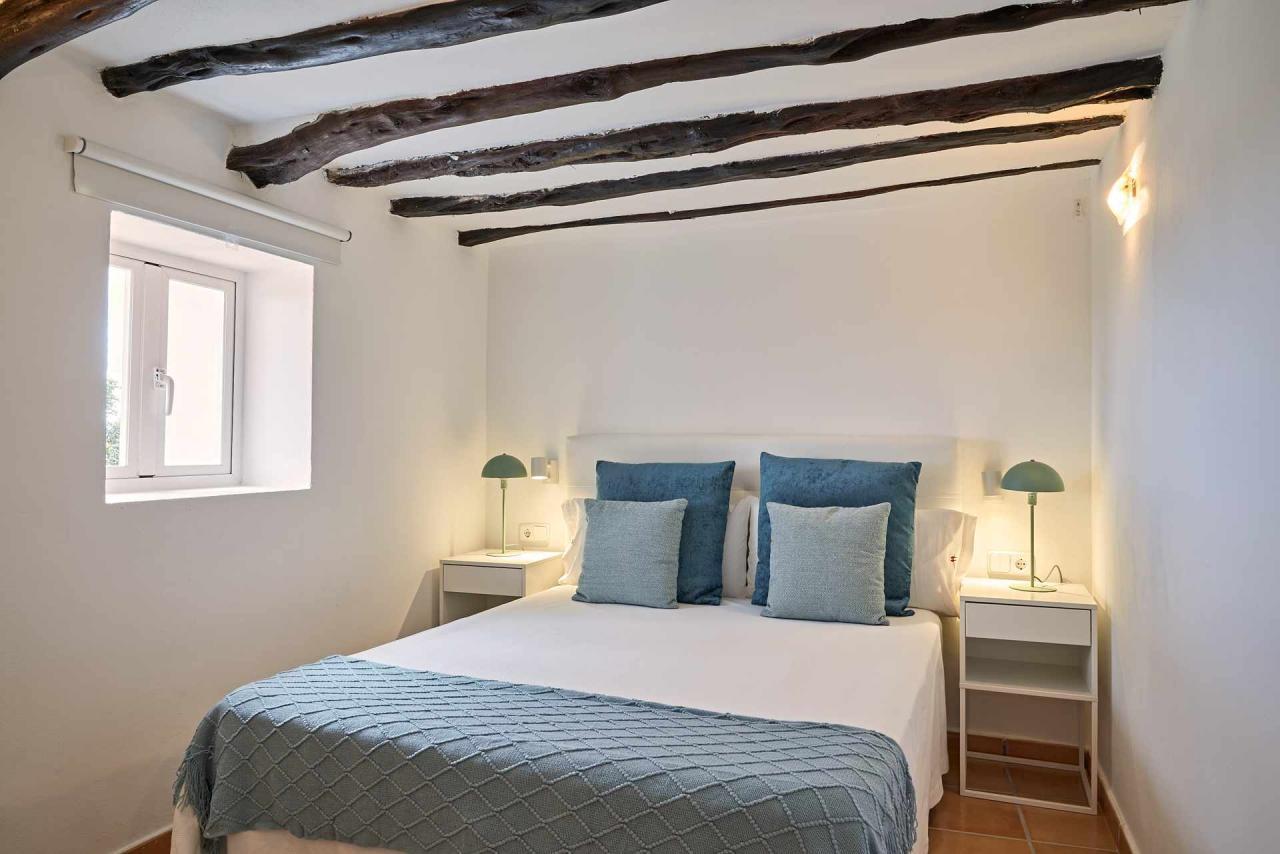 APARTMENT 2 - ROOM 1
1 Double Bed
One double bed with shared bathroom.
Important Note
All guests must be comfortable with non vaccinated parties. Travel insurance is compulsory for this retreat and Pawo Yoga Retreats will not be held responsible for any changes or cancellations made by your airline or government for any reason, C-19 changes and policies especially.
Contact Request
For more information, please complete the form below and I will be in contact with you soon.
Had my first class with Lizaan yesterday. I am still floating around now and my mind was completely blown. I loved it!
Charlotte Bradford - 2020
★ ★ ★ ★ ★
I met the loveliest girls, had the most amazing week, felt like lifelong friends by the end. Highly highly recommend.
Lara Byard - 2020
★ ★ ★ ★ ★
A teacher that truly gives everything from the heart. Totally inspiring, humble, creative yogi teacher.
Lisa Hood - 2017
★ ★ ★ ★ ★