Pawo Yoga Retreats invites you to this Greek Yoga Odyssey. The gift is Ithaca, and what she gives to each person that visits her. This is for you to come and experience during your time in retreat this Summer. This island is the sanctuary for so many that visit her, leave her and find a way to return to her.
This is also a week of Yoga gifts for you. This informal group setting will share the intentions and teachings of a holistic practice. As always, Pawo Yoga Retreats will combine rituals with nature, and share yoga philosophy. You will have meaningful yoga practices & meditative rituals that can go with you wherever you go.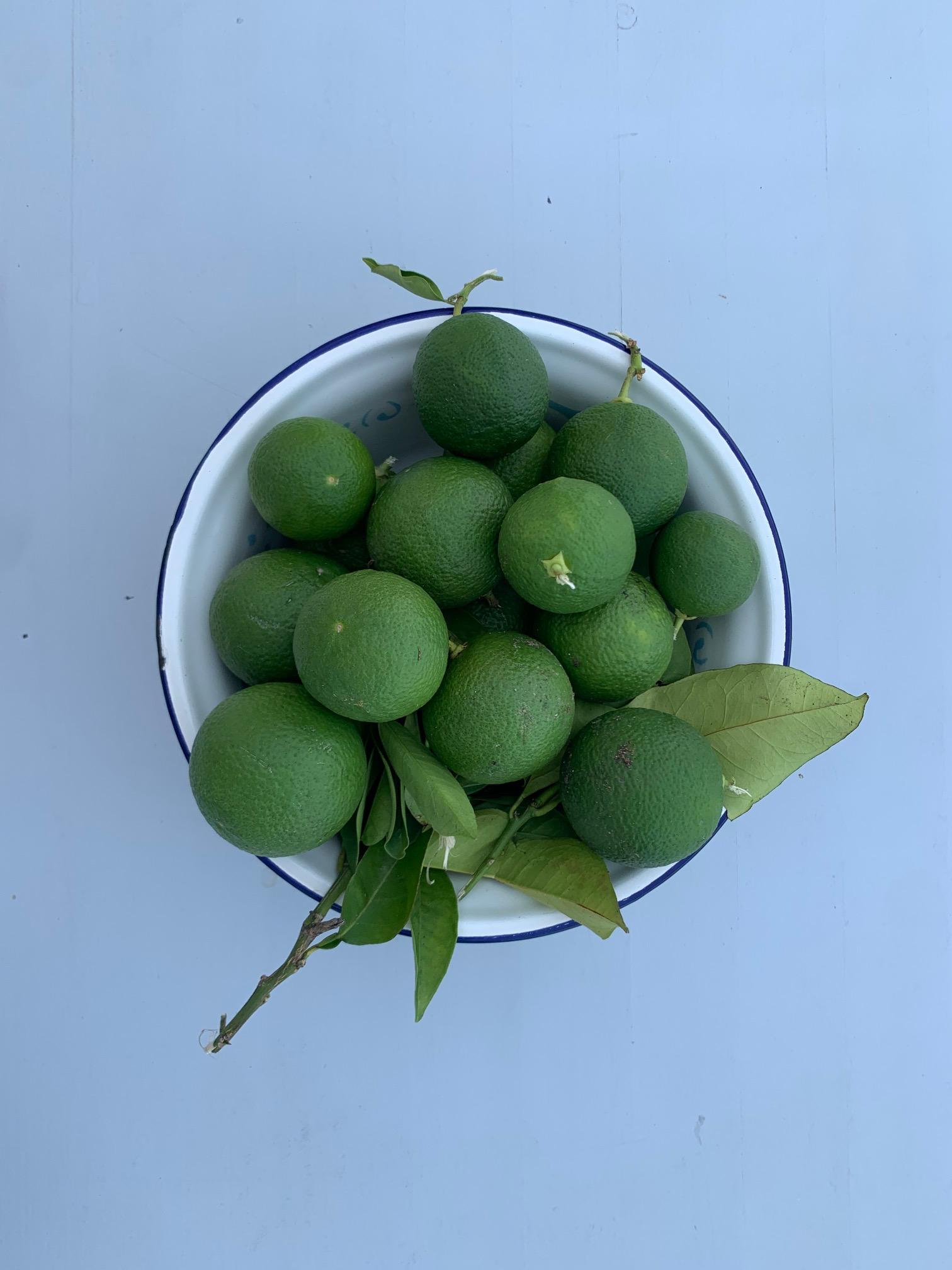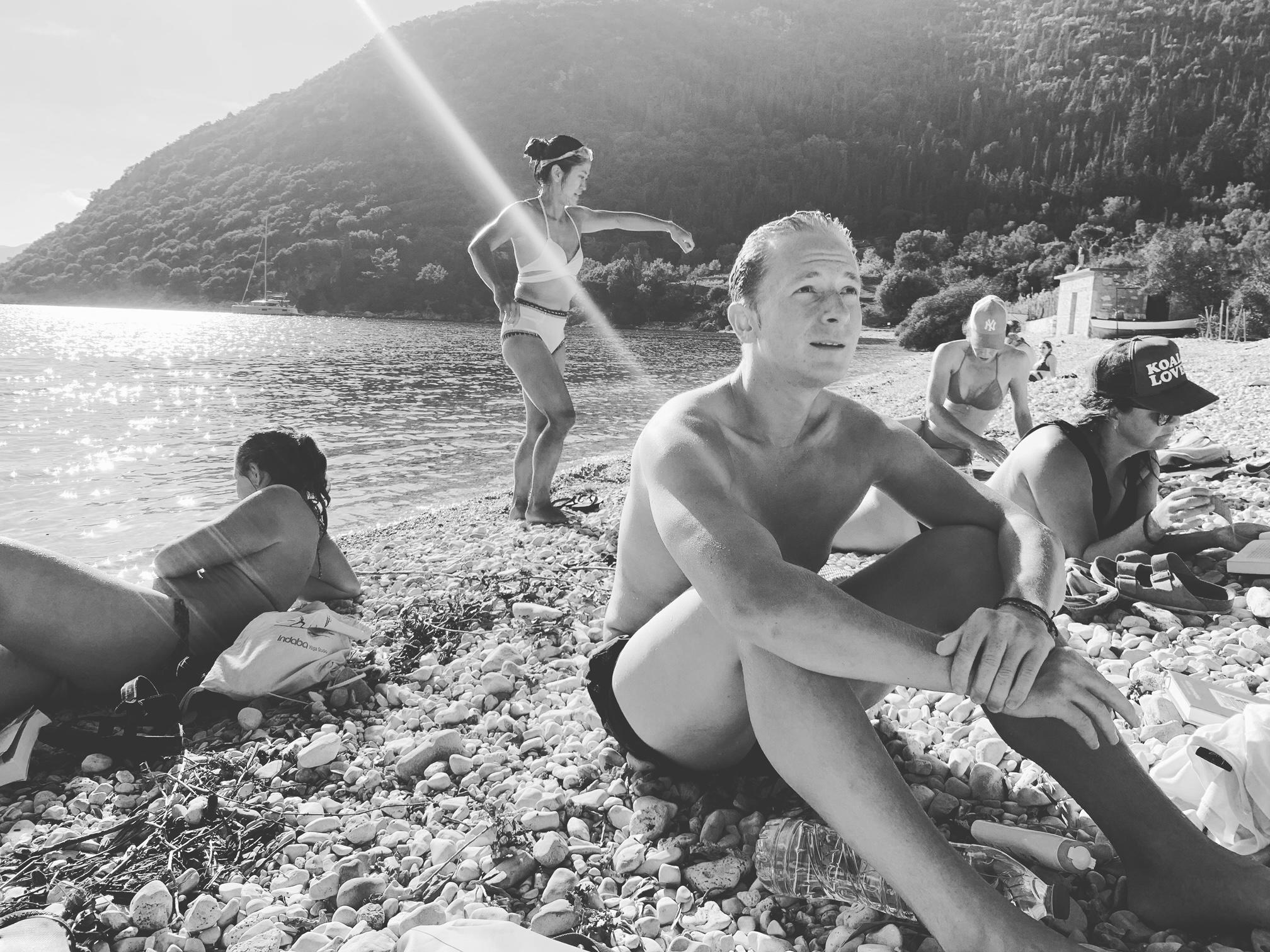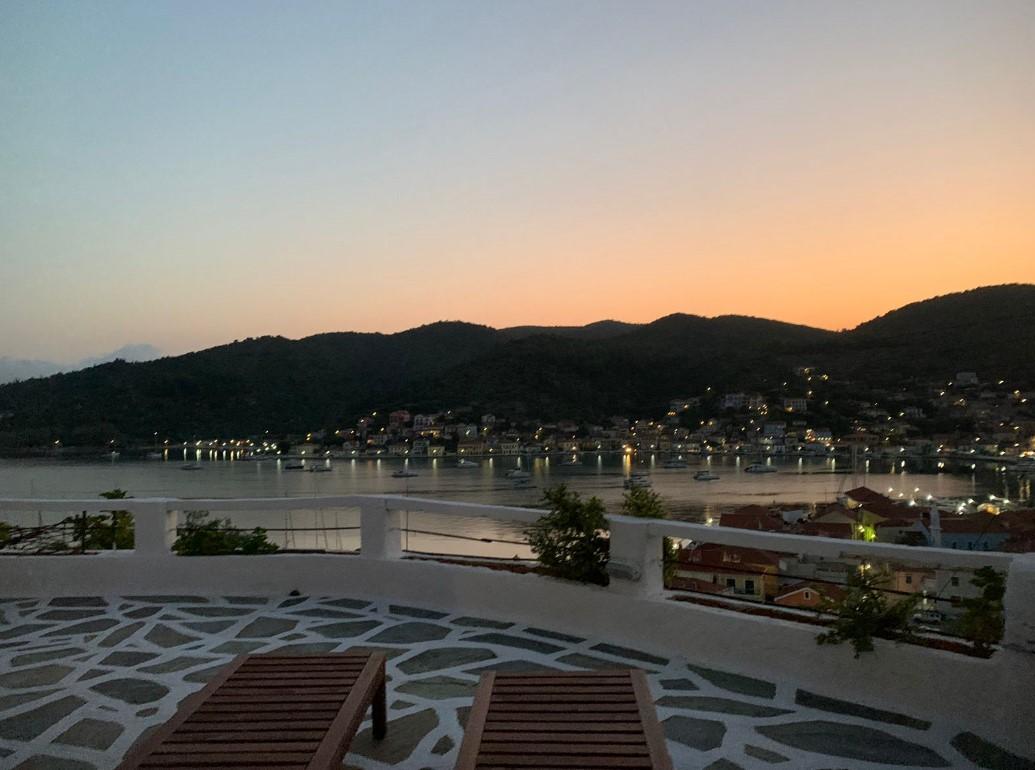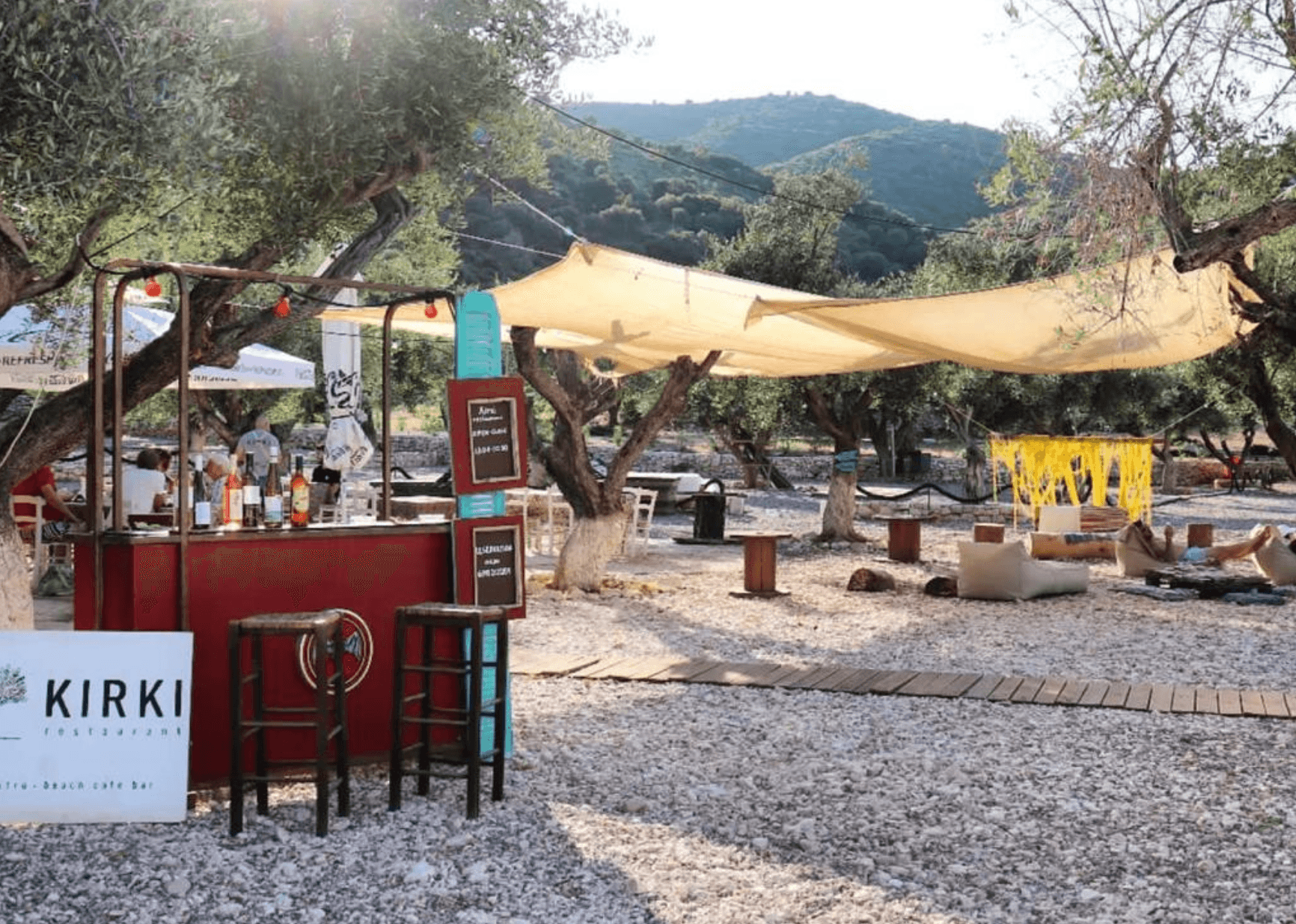 We are on the West coast, off the mainland. Ithaca sits between the islands of Lefkada, Kefalonia and Zakythos in the heart of the beautiful Ionian. This little island is home to only 3500 souls when the summer passes. Her white pebble bays, deep silence, home to a sailing culture, and a mystical way to welcome you back like an old friend are all part of what makes her so charming and ideal for this gathering. The actual island has a geography that gives her a North and South life, and this Summer, our retreat will be in the South, near Filiatro Bay and Sarakiniko.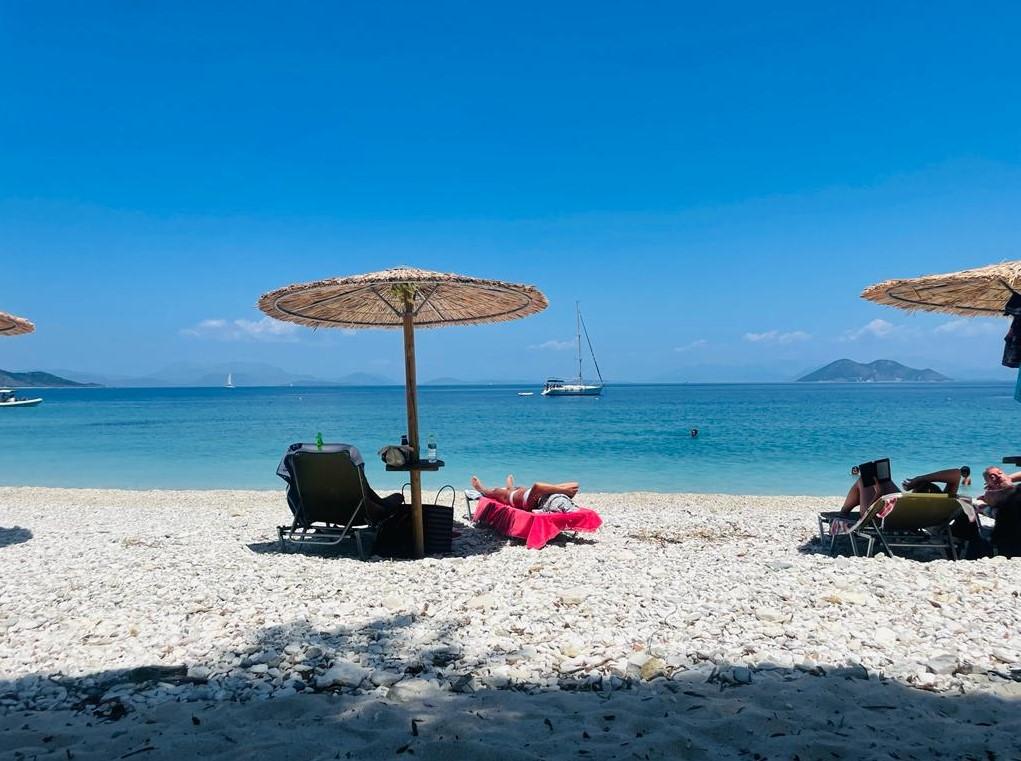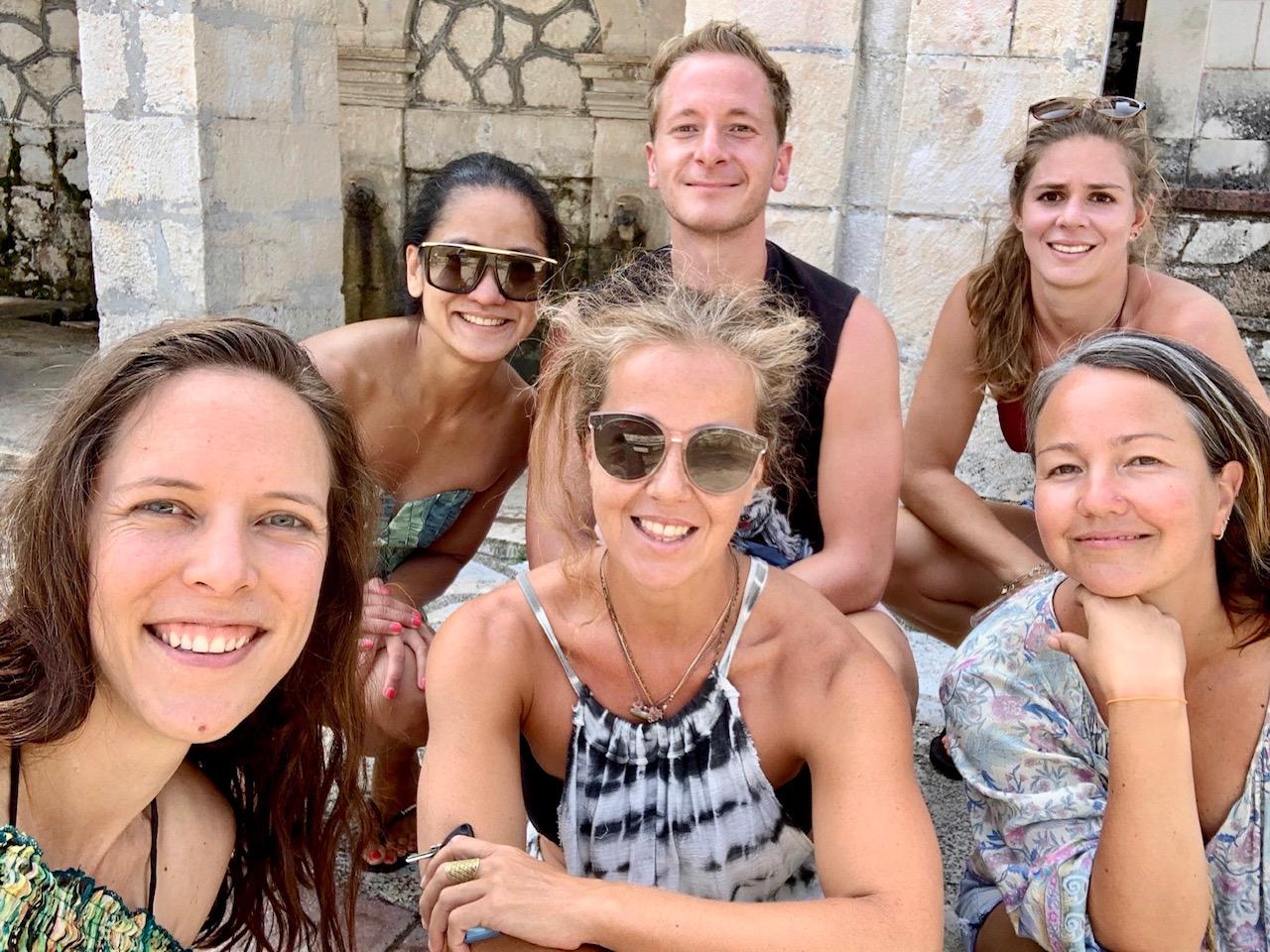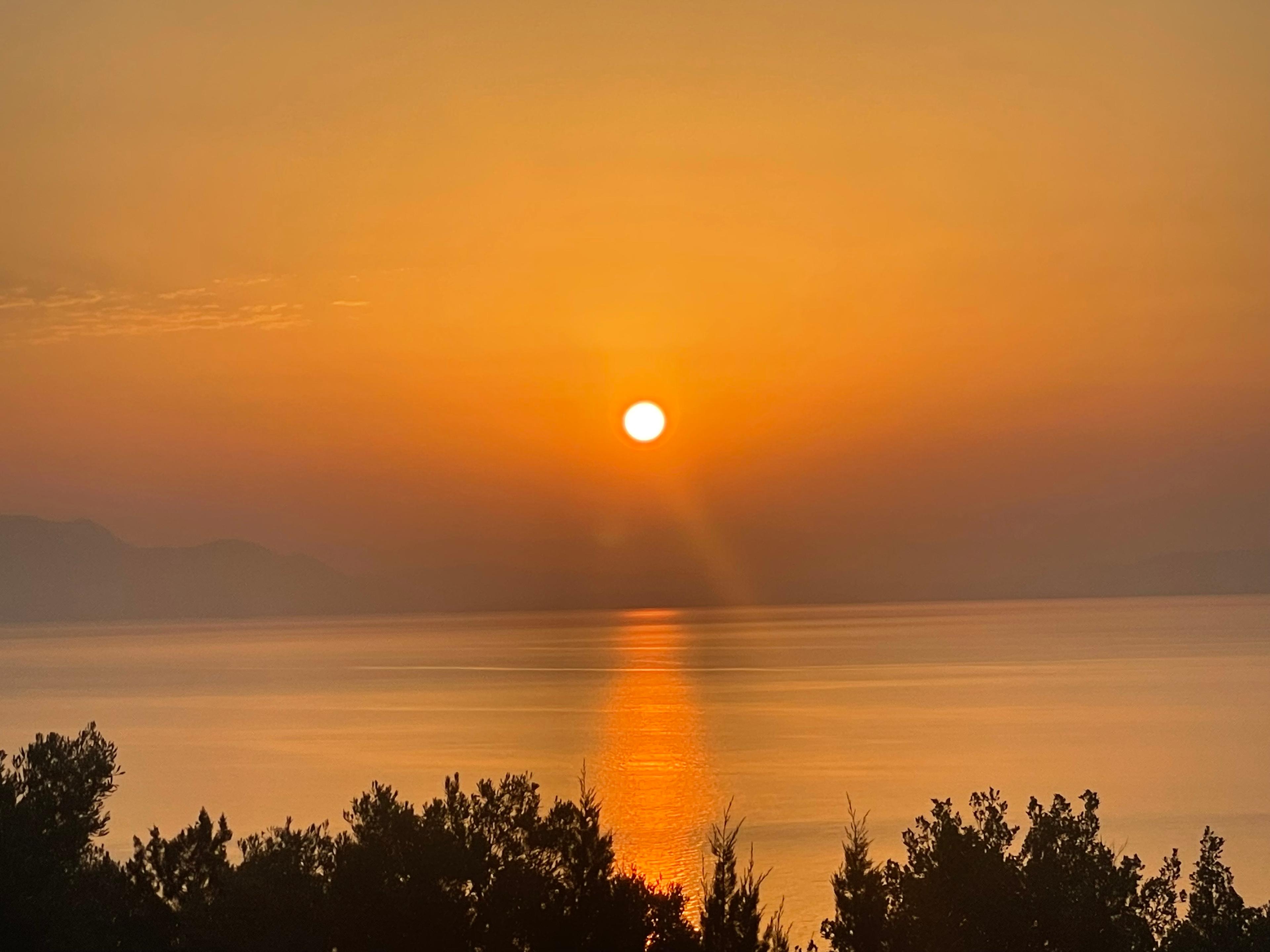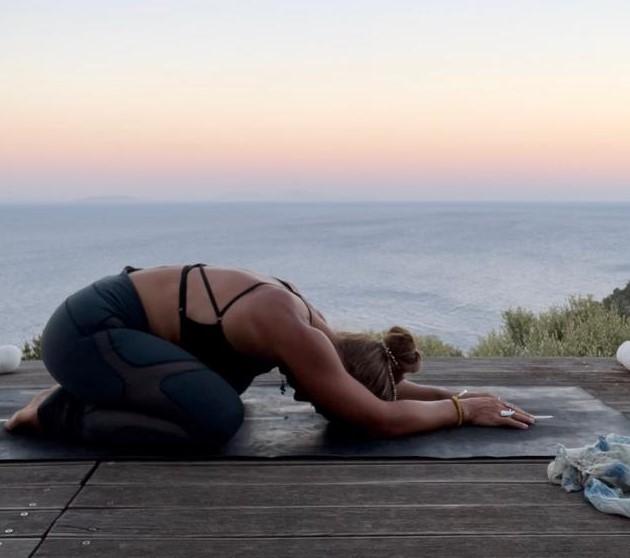 I attended Lizi's Bali Retreat last April (based on a friend's recommendation) and it was PHENOMENAL.
Alison Johnson - 2020
★ ★ ★ ★ ★
Anyone searching for well planned, highly organised yet open retreats, look no further than Pawo Yoga & Lizzie!
Callum Barnes - 2019
★ ★ ★ ★ ★
I would highly recommend a retreat if you are looking to deepen your physical and mental practise.
Tara Fletcher - Mexico, 2018
★ ★ ★ ★ ★
WHAT CAN YOU EXPECT
The Retreat is open to all levels. This retreat is welcome to non yoga practitioners as well.
Lizi teaches accessible days welcoming anyone wanting to understand the tools that yoga has to offer a daily life.
If you hold a motivation in your heart to improve energy levels, strengthen your physiology, improve your breathing, connect with kind humans, and take time to rest, you can book your mat and come to Ithaca this summer.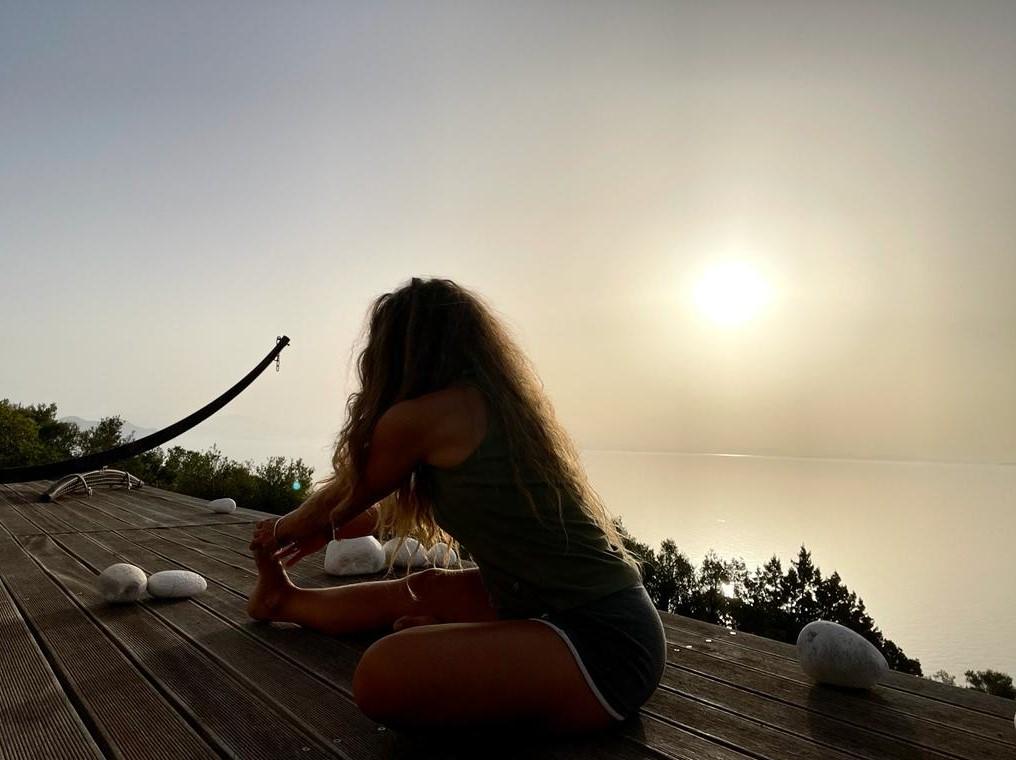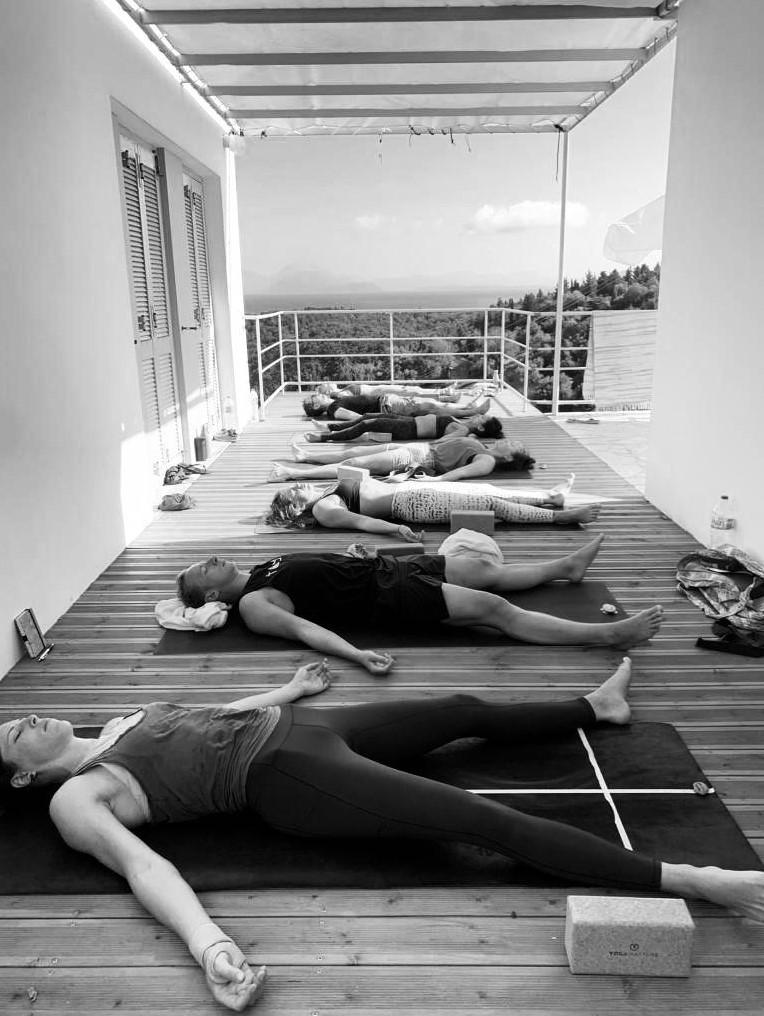 YOGA
Yang Yoga
Morning practices are dynamic yang practices with long holding seated postures. You will learn a meditation posture before we move in the morning, which you can either add to your own practice or begin to understand why a sitting practice is being the student to your breath.
Yin Yoga
Evening practices will be long holding Yin classes that will also share slow movement sequencing.
Philosophy
The Yoga teachings will be rooted in The Five Buddha Families. Lizi will share these families in storytelling during yoga classes that she combines with the Five Vayus (Winds of the Body) and Five Elements of Life.
We will be close with the earth, sea, sun, sky and the center of our intentions daily. Brunch is included after daily dynamic morning practices and meditations in Filiatro Bay.
Four Dinner evenings are included in the retreat, and the rest are dinners to explore on your own. You will also have one afternoon off to explore the island and enjoy the solitude.
RETREAT INTENTIONS
It is a personal time with yourself, where you can come out on your own or with a friend and like minded souls sharing the intentions of your Yoga (life). .
My intention is to open a space that allows you to explore your body being strong but slower in movement practices.
I also share the ground of Tibetan Buddhism in an accessible way to relate back to your daily life threading your practice on and off the mat.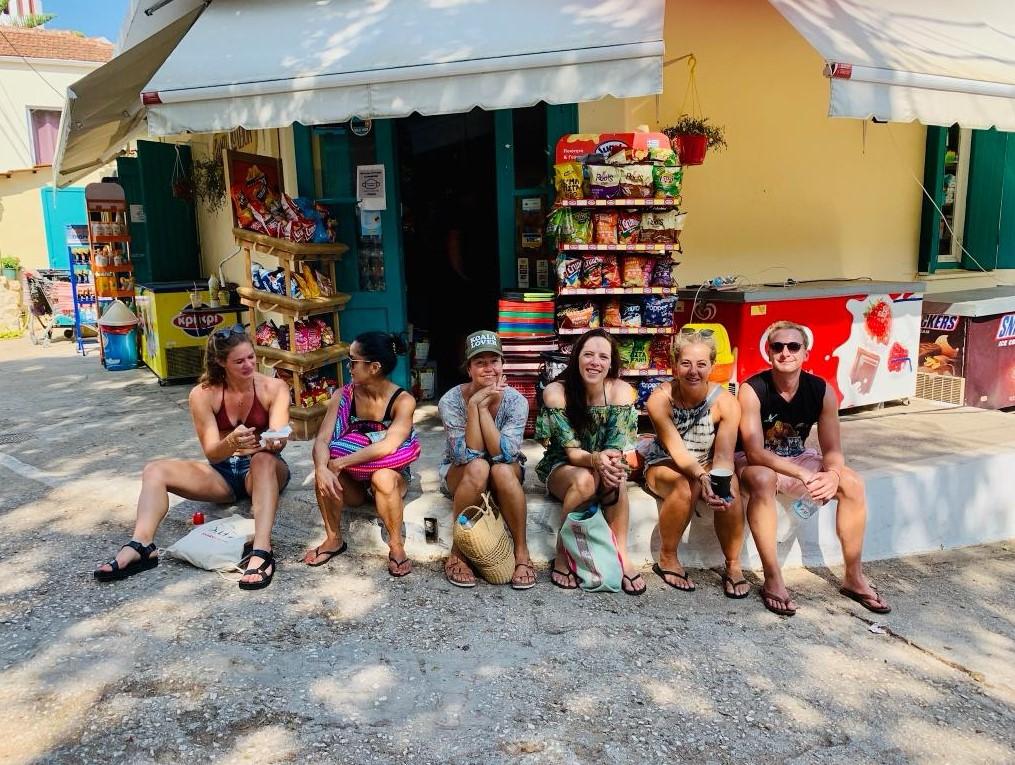 ACCOMMODATION
A home away from the everyday
Our Accommodation is situated in Vathi, the main bay that locates us in the South of the island. We are walking distance from the shops and any amenities you need or would want to explore on your own.
I have provisionally booked rooms at the Perantzada Hotel. This Hotel offers an infinity pool overlooking the bay where you can relax after Brunch at Filiatro Bay with the group, good Wifi, Daily Room Service, Aircon.
If we are fully booked up at the Perantzada Hotel you can still join this week.
All other accommodation can be booked at your own accord and we will support you to find your sanctuary. Alternative booking options are available in the bay of Vathi, Ithaca. We will support you to find options and suitable accommodation on platform that provide different budgets. Once you have done this I can provide you with the Retreat fee for the week that you need to add to your accommodation choice.
Connect with Lizi:liz@pawoyogaretreats.com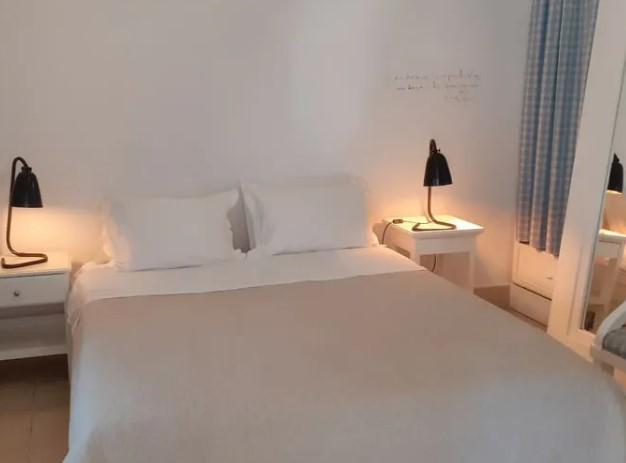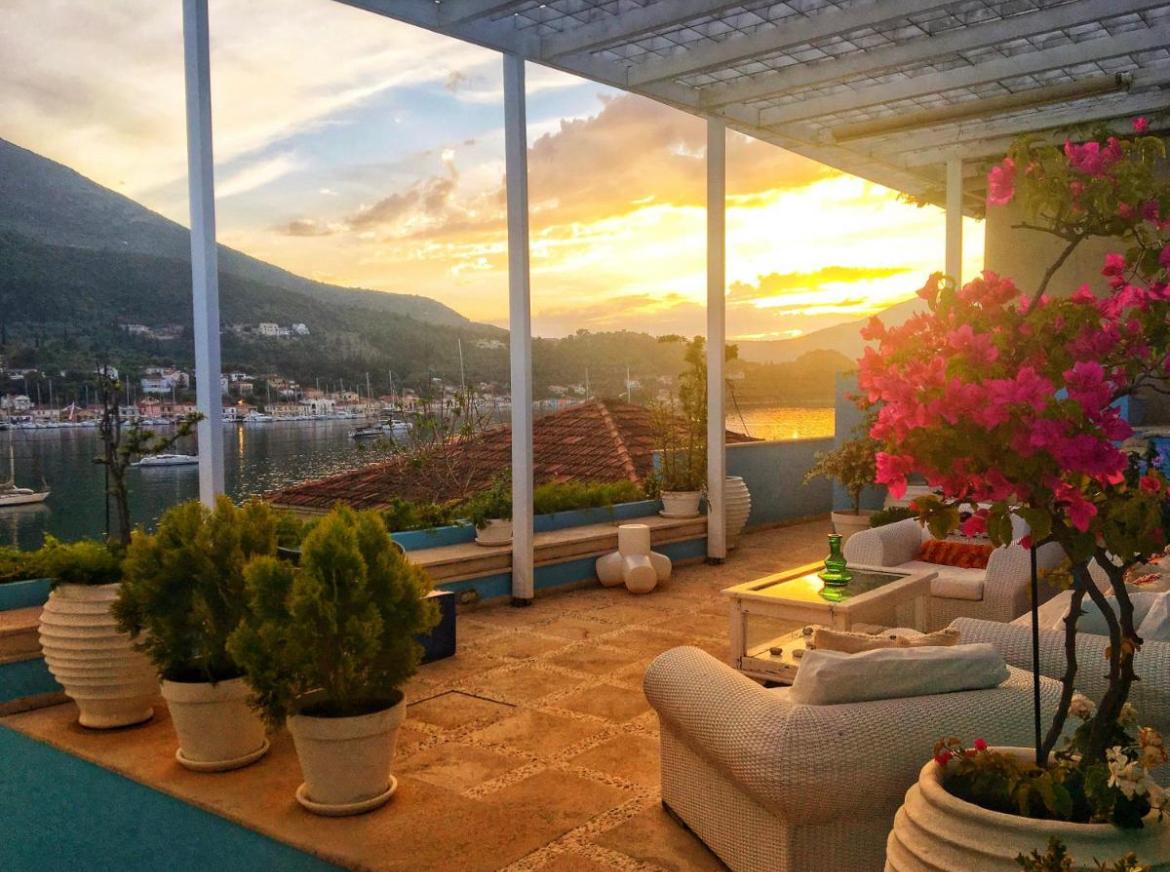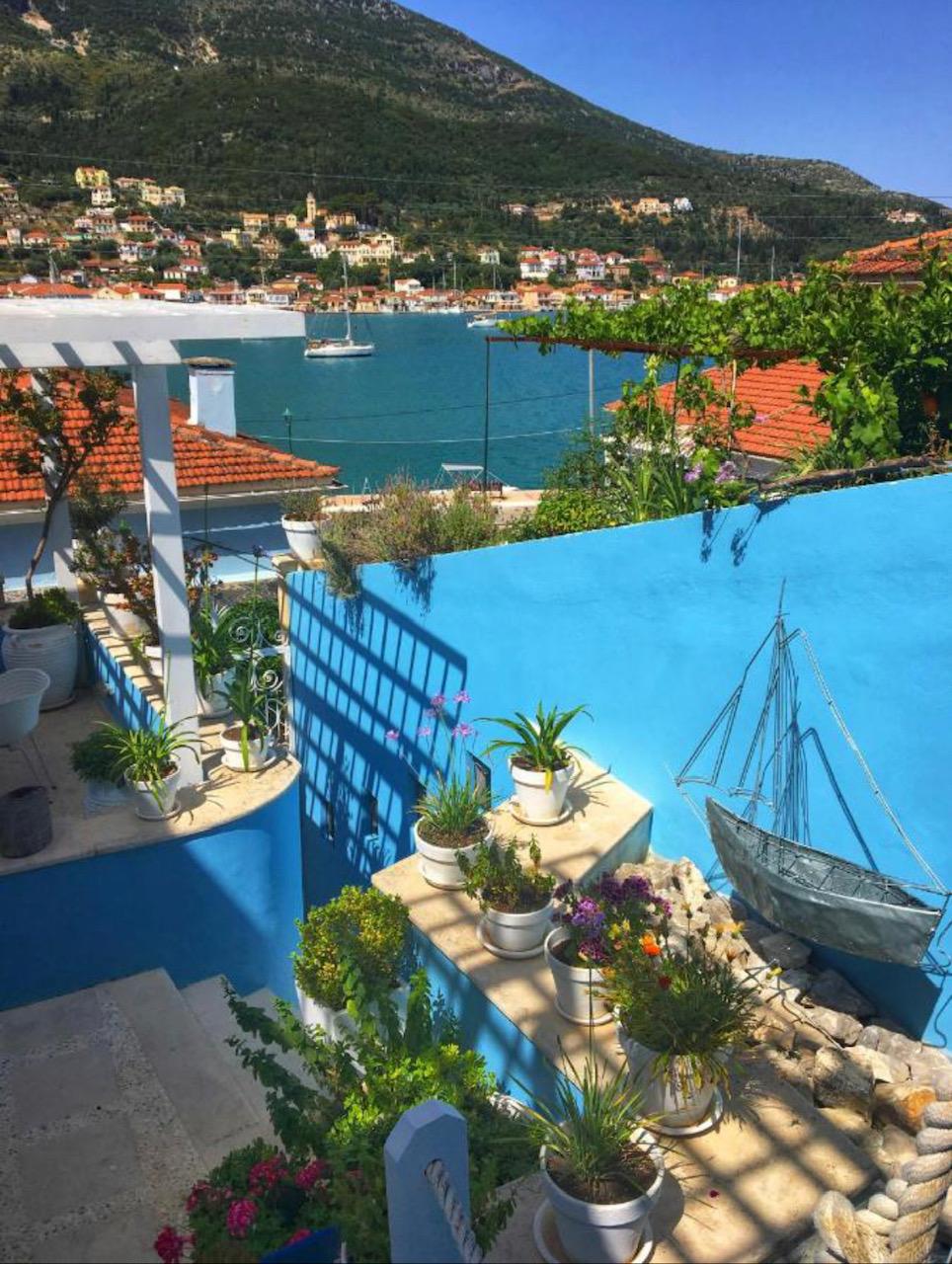 FAMILY BEDROOM
1 Double Bed
Double bed with fine bedding, two bathrooms with shower, luxurious amenities and a separate living room.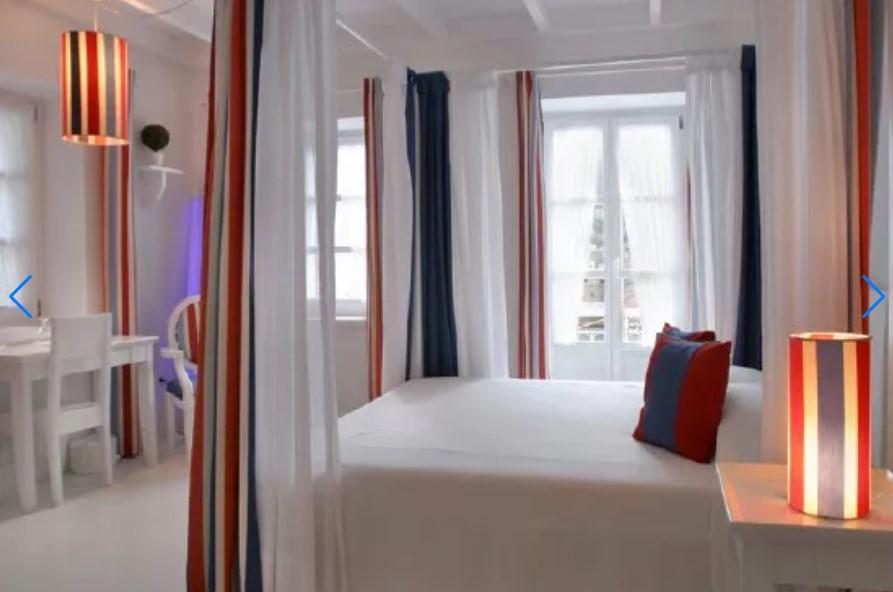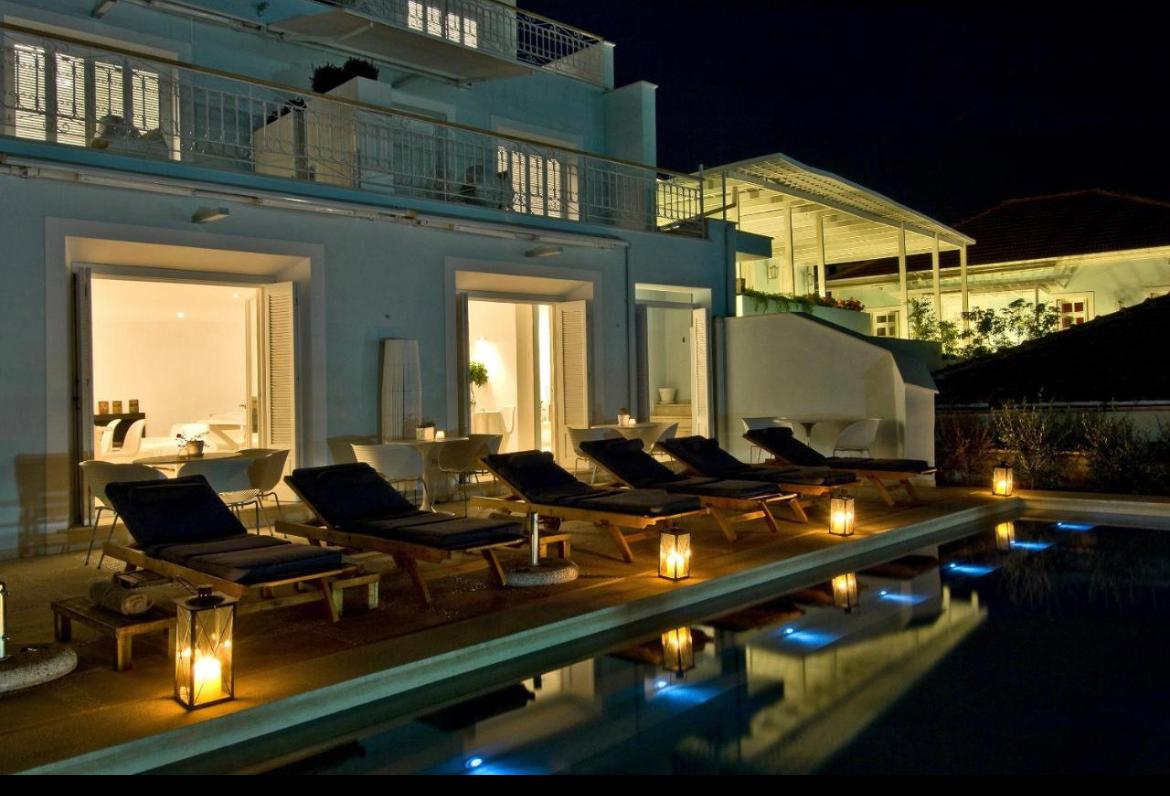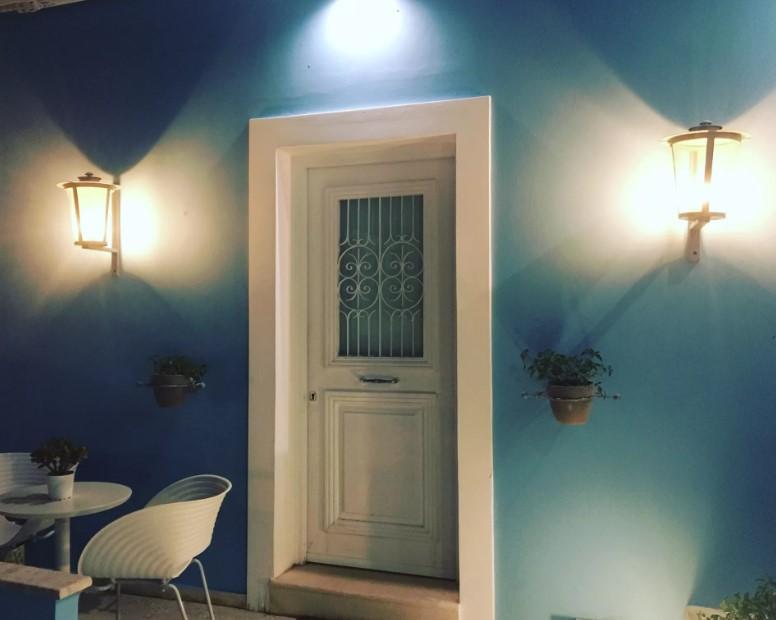 PREMIER ROOM 1
4-Poster bed
4-poster bed with plush fine bedding, beautiful bathrooms with shower and luxurious amenities.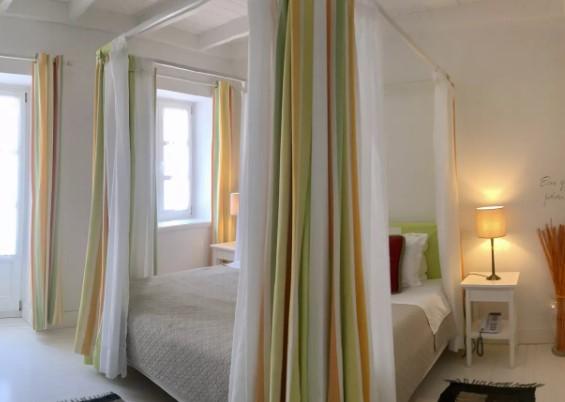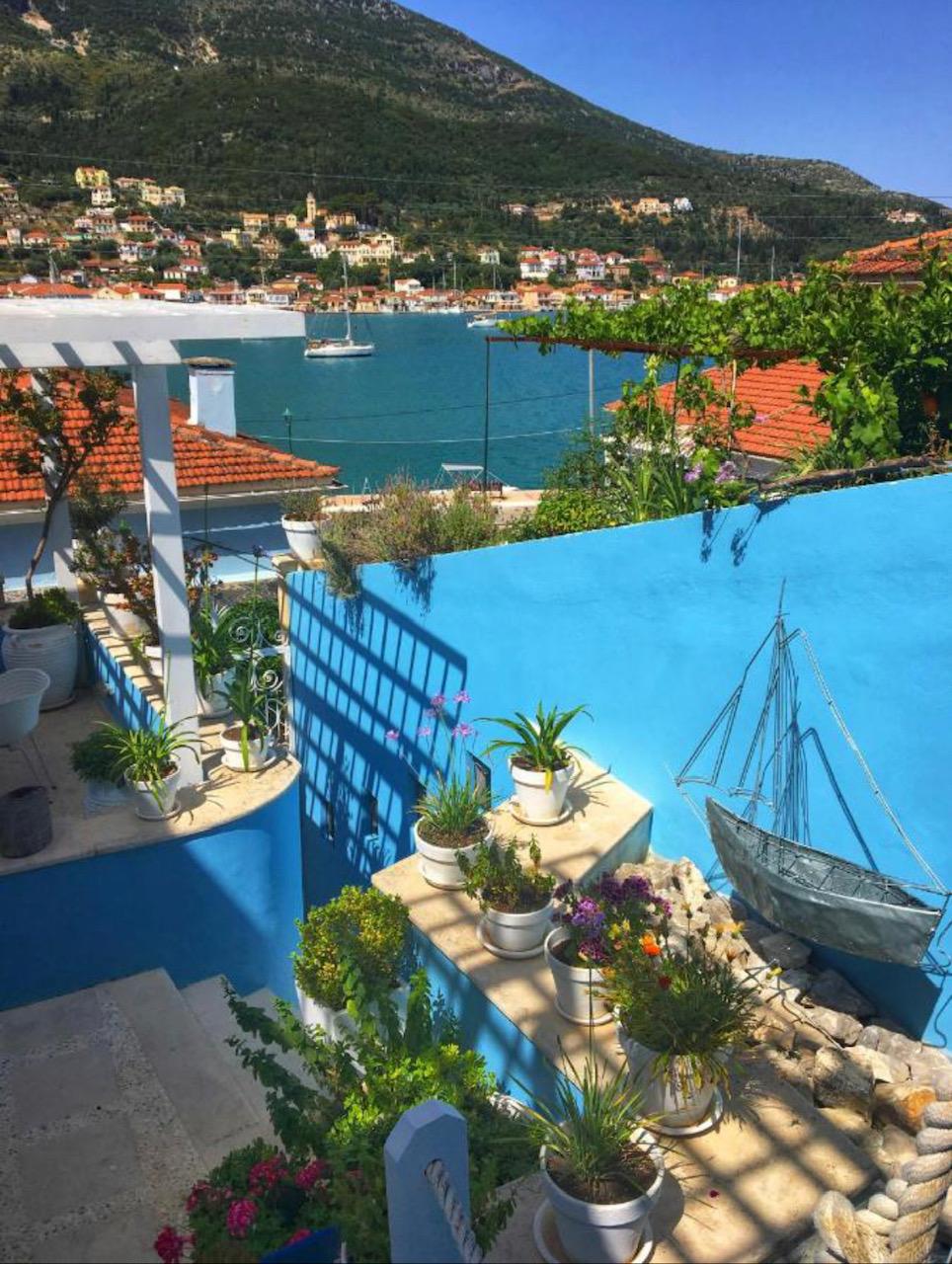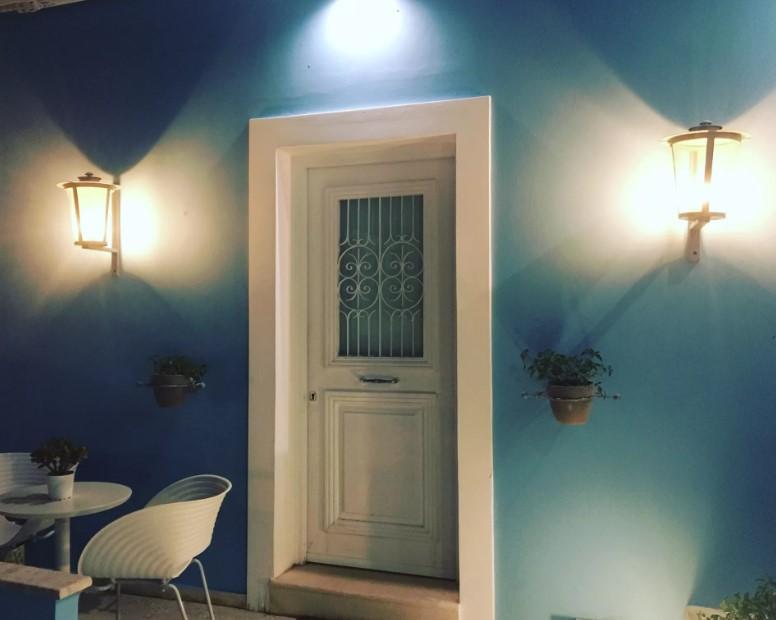 PREMIER ROOM 2
4-Poster bed
4-poster bed with plush fine bedding, beautiful bathrooms with shower and luxurious amenities.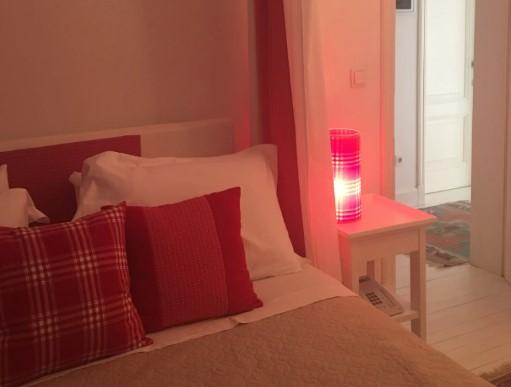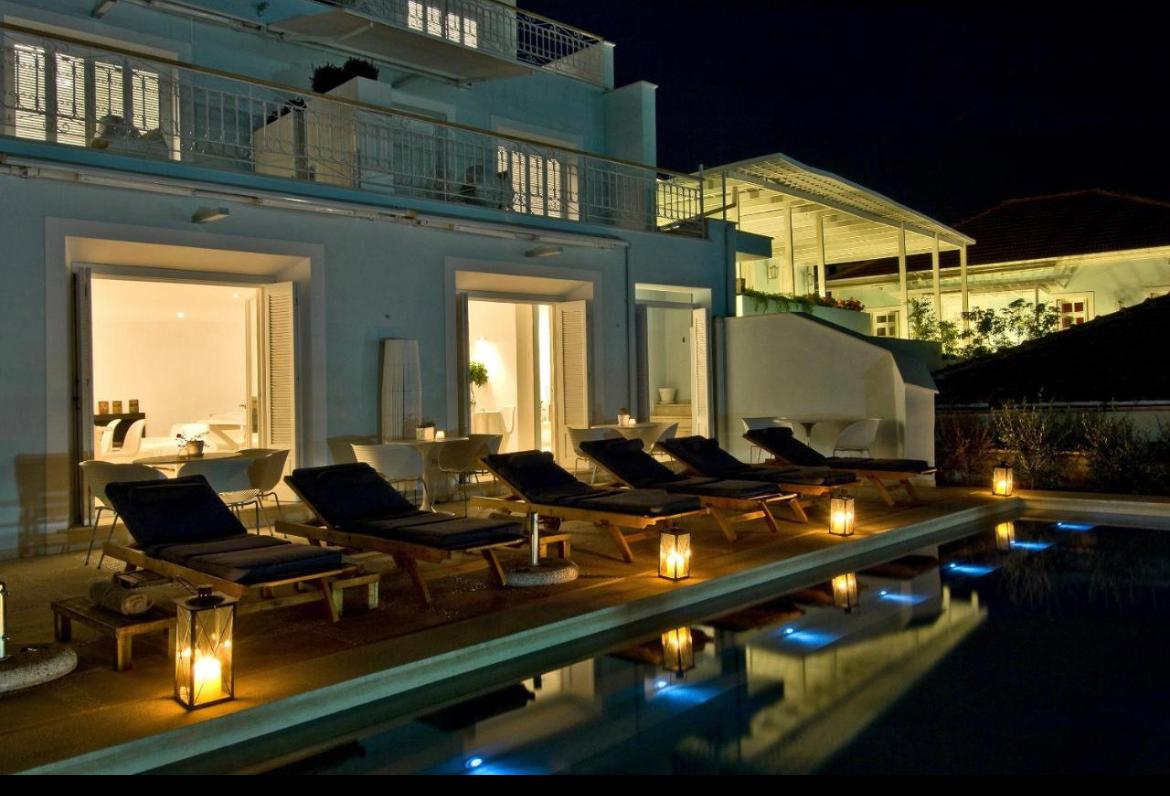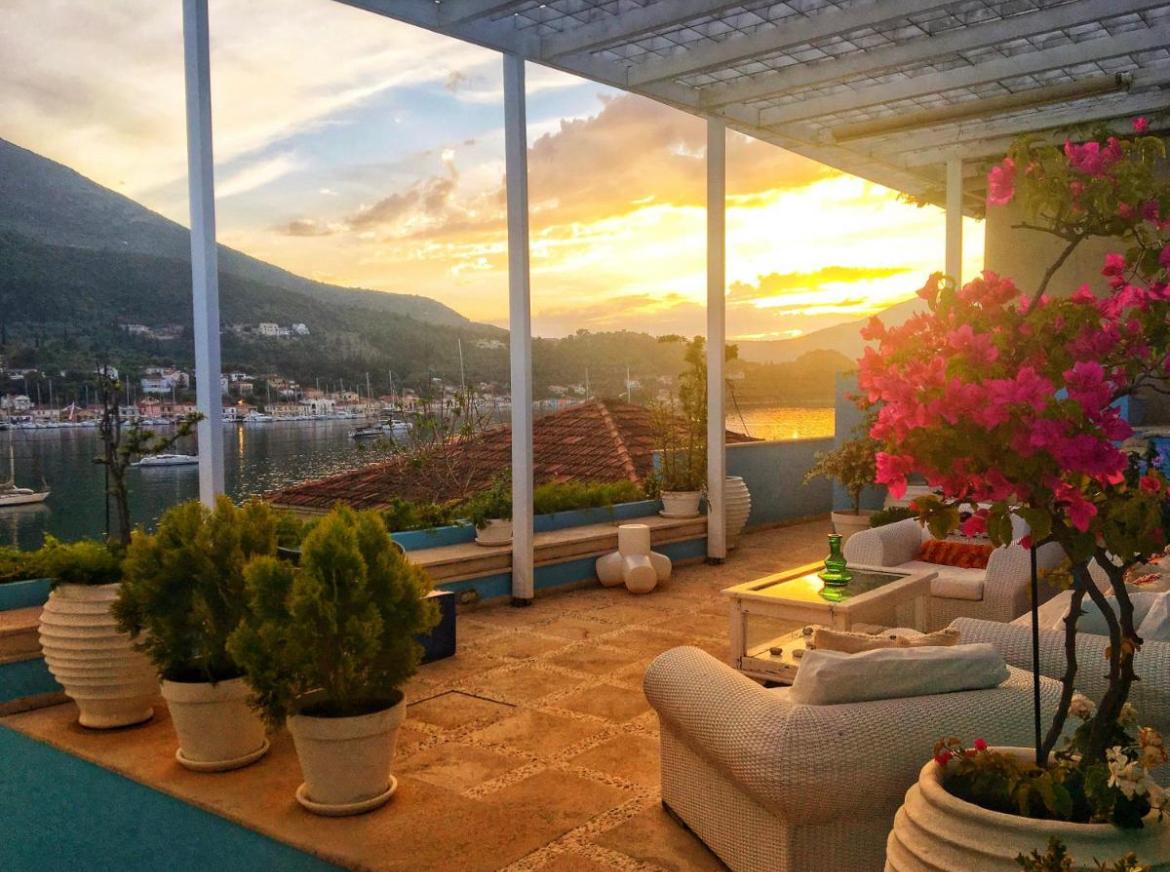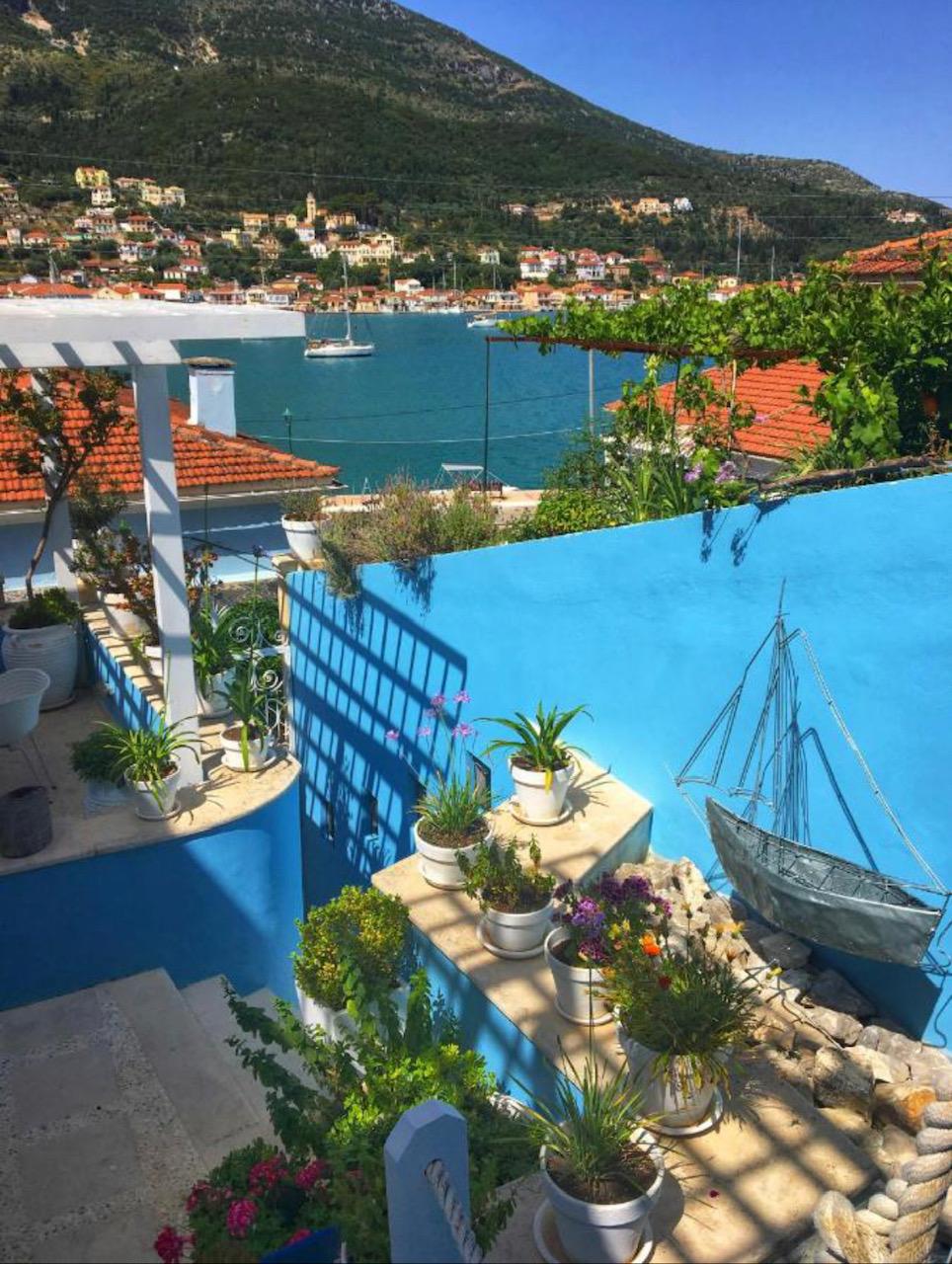 STANDARD ROOM
4-Poster bed
4-poster bed with plush fine bedding, and a black and white bathroom with shower, luxurious amenities.
What is inluded
Practice Transfers to & from Filiatro Bay
Yoga classes
Kayak Day to Gidaki Beach
Brunches
One Asana Workshop
Four dinners
What is not inluded
Flights (directly flight to Kefalonia & Lefkada) - Easy Jet flies directly to Kefalonia
We offer assistance and drivers to and from the airport to the ports
Port Transfers to & from the Villa
Additional Activities & Transfers during the week
Three dinners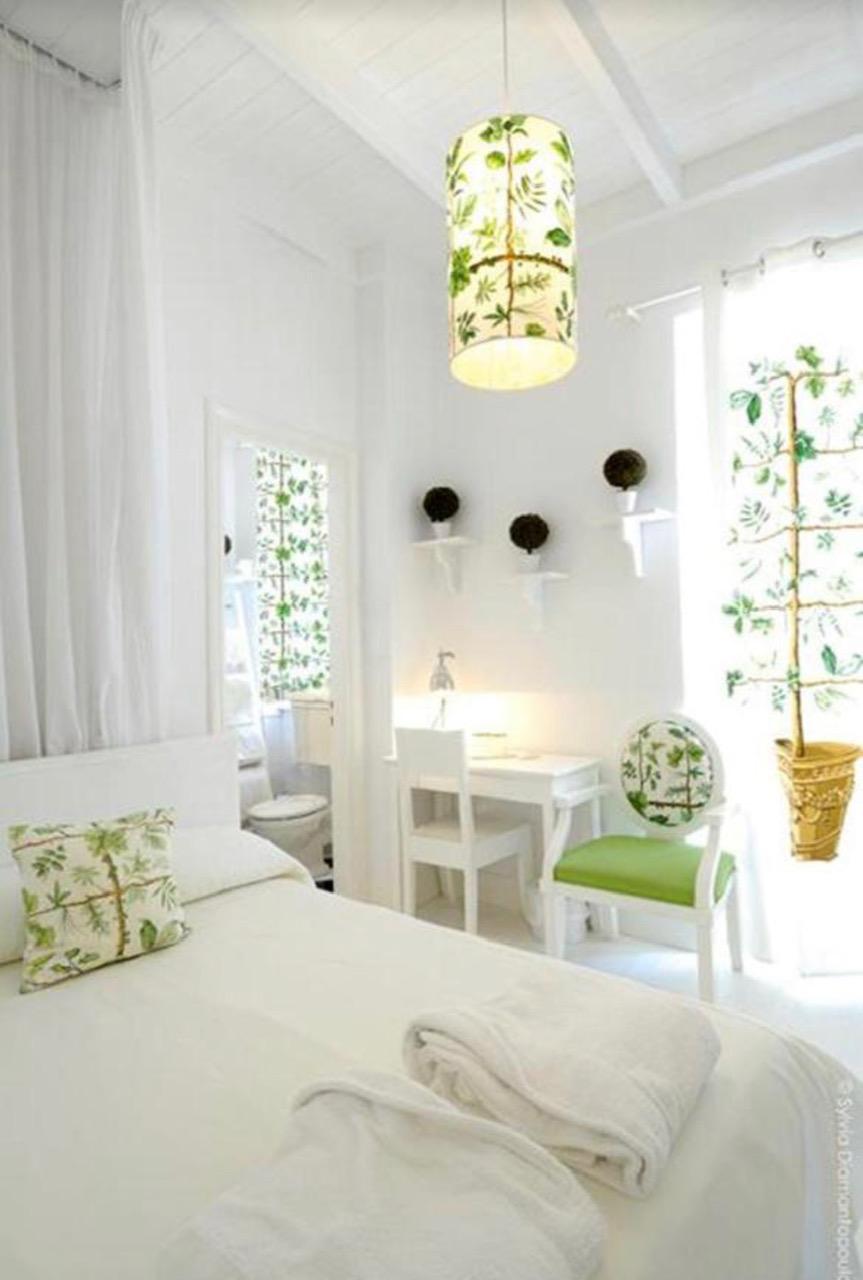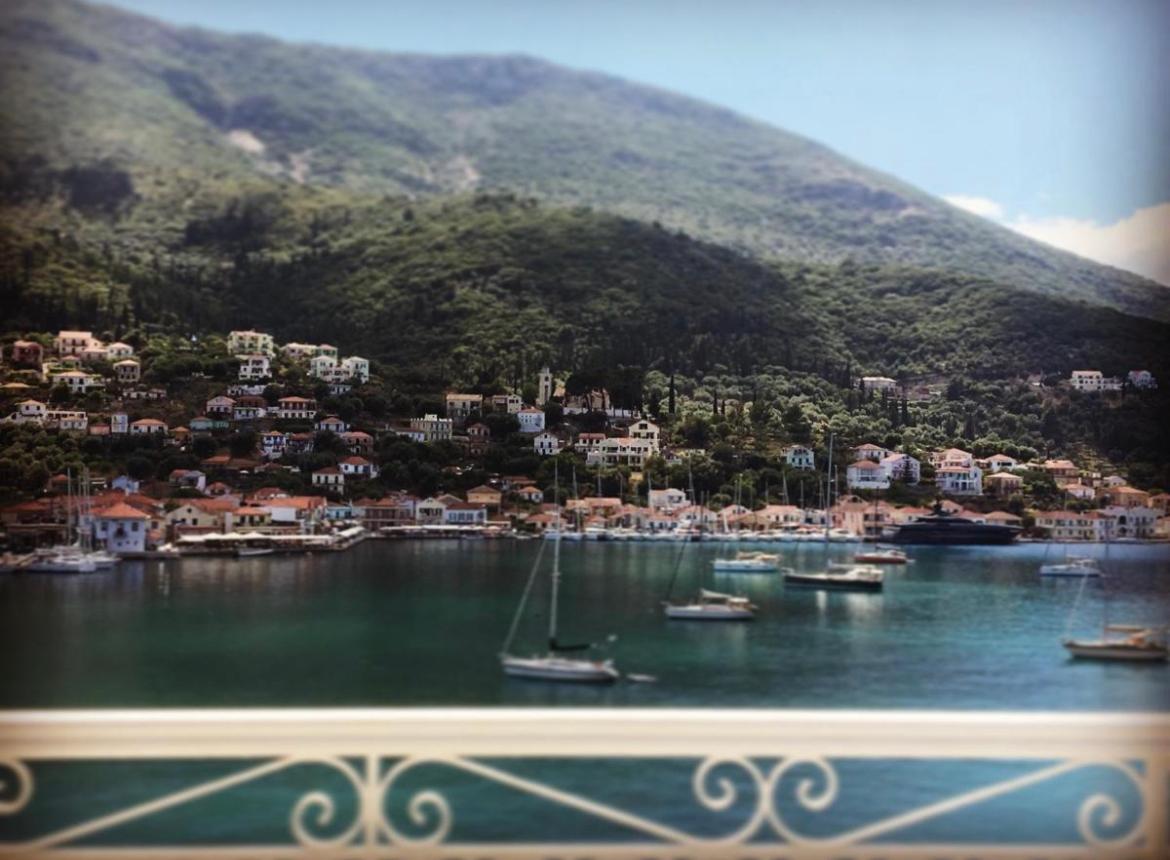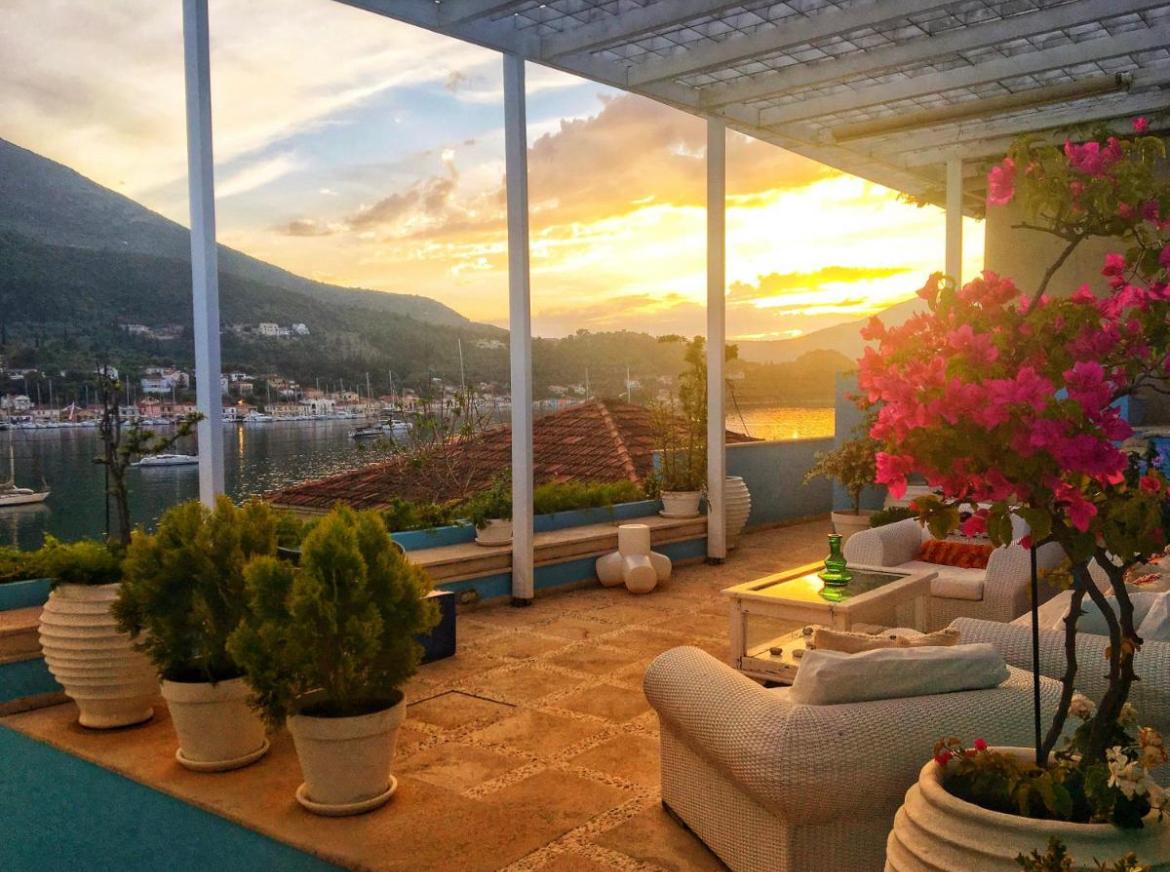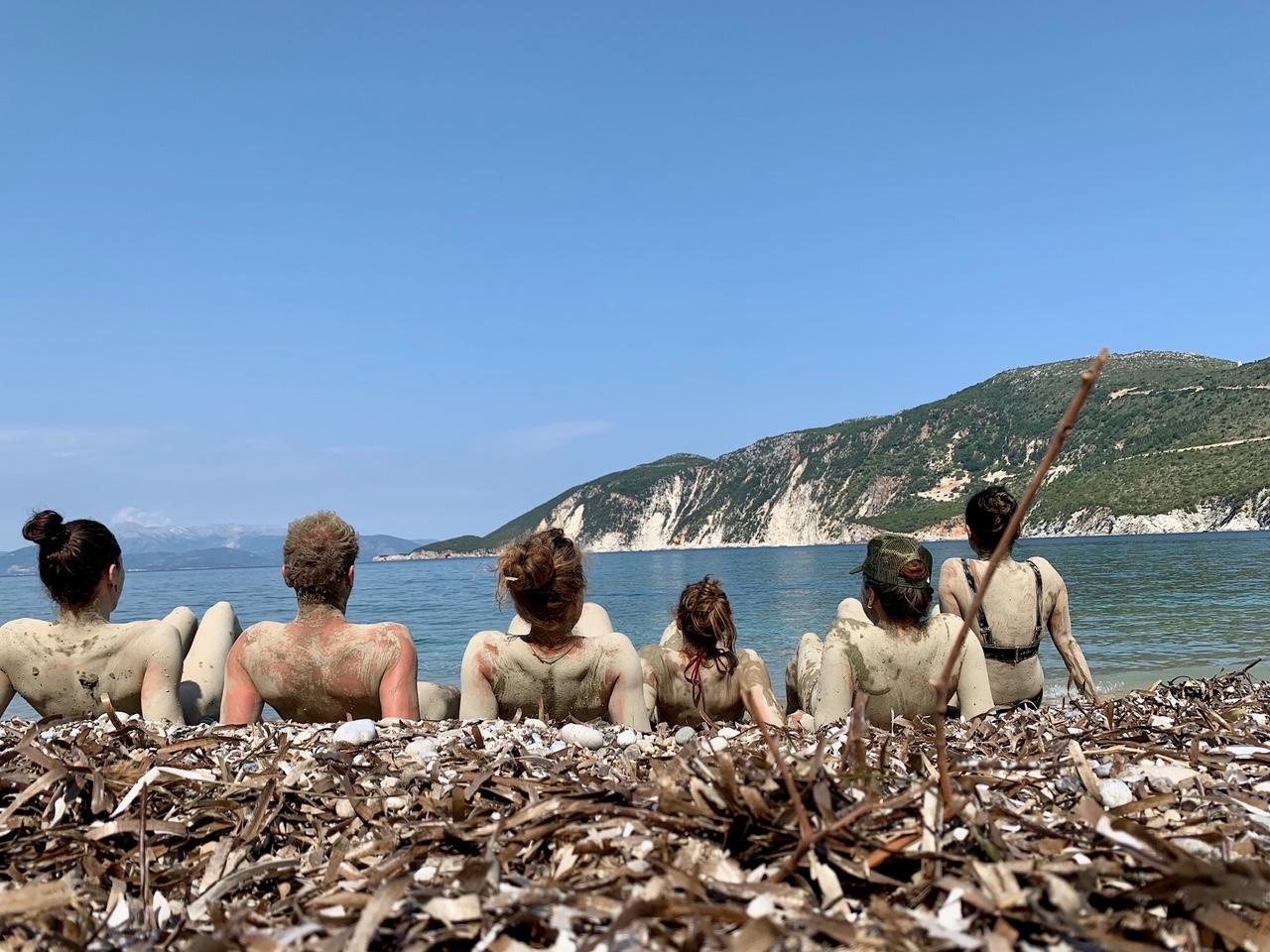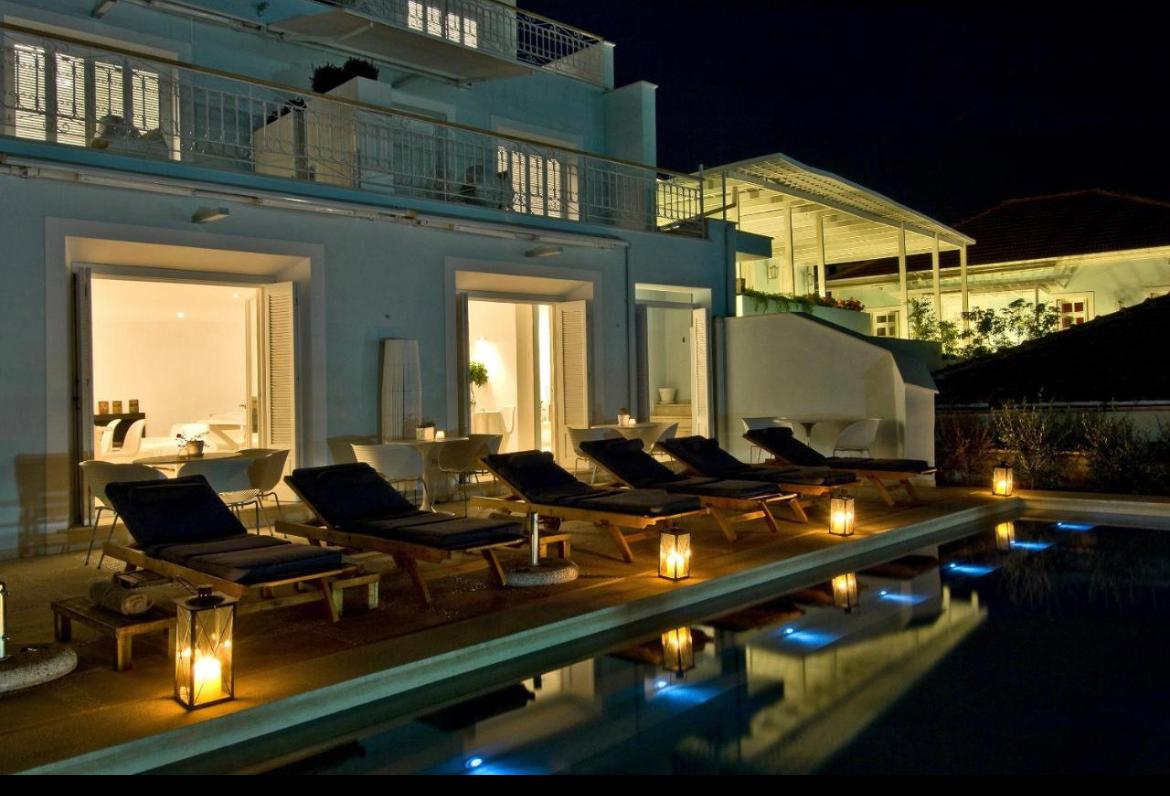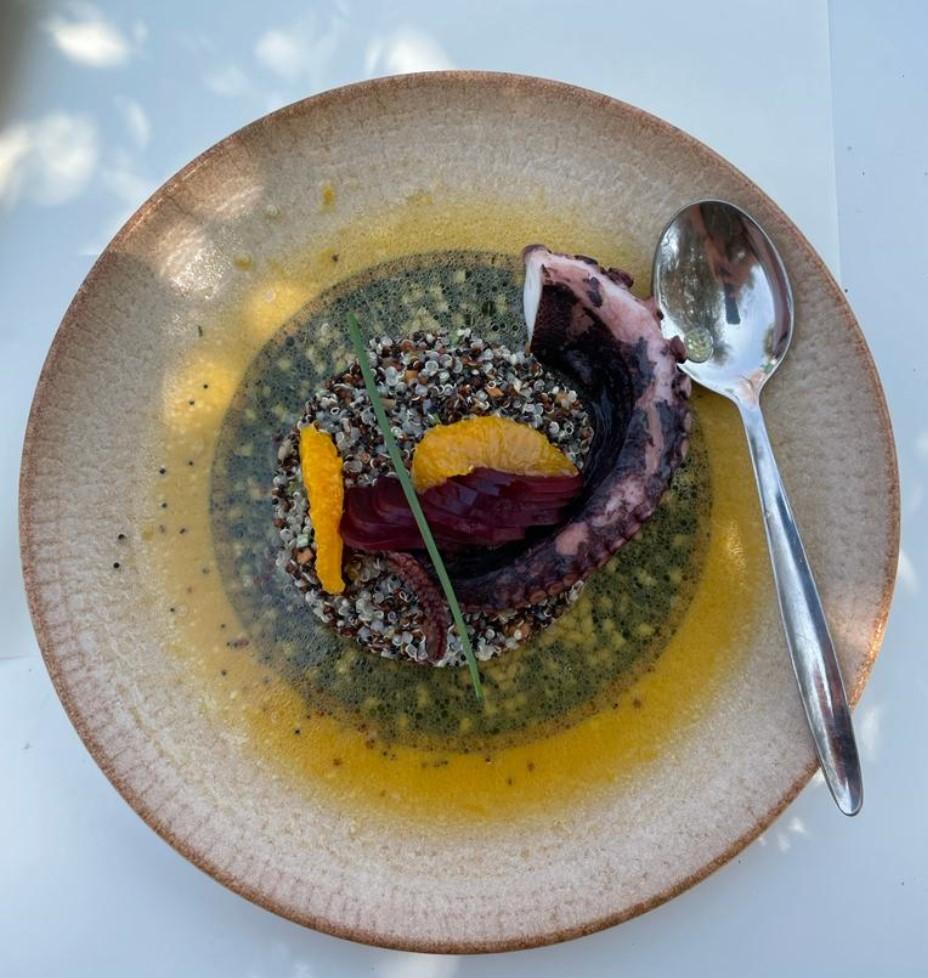 Contact Request
For more information, please complete the form below and I will be in contact with you soon.
Had my first class with Lizaan yesterday. I am still floating around now and my mind was completely blown. I loved it!
Charlotte Bradford - 2020
★ ★ ★ ★ ★
I met the loveliest girls, had the most amazing week, felt like lifelong friends by the end. Highly highly recommend.
Lara Byard - 2020
★ ★ ★ ★ ★
A teacher that truly gives everything from the heart. Totally inspiring, humble, creative yogi teacher.
Lisa Hood - 2017
★ ★ ★ ★ ★